K2M wins Best in Hospitality iDesign Award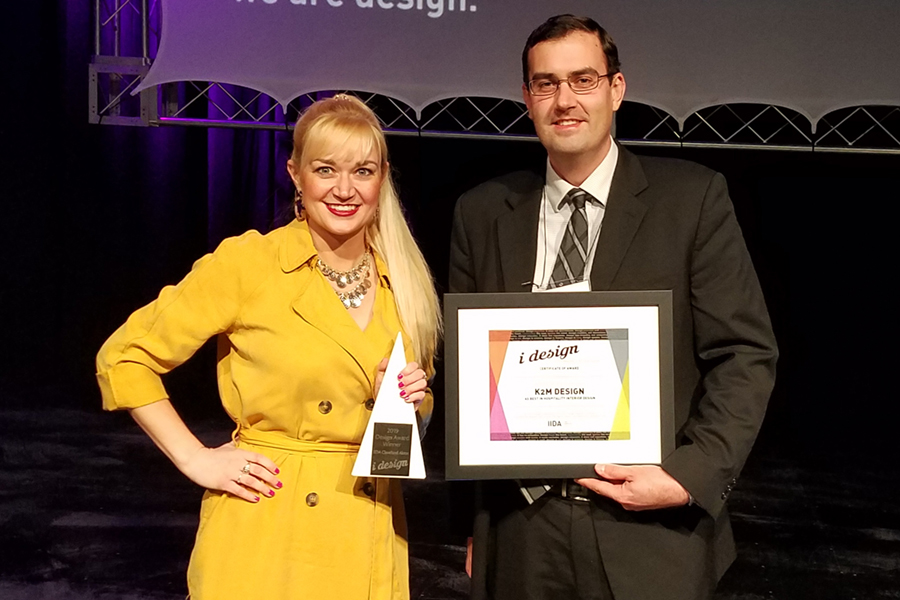 K2M is proud to be recognized by the IIDA Ohio Kentucky Chapter for "Best in Hospitality" for the interior renovation of Key Center in downtown Cleveland.
K2M Design's team of Architects and Interior Designers partnered with new owners, The Millennia Companies, to reinvent the Key Center into a shining star and destination for business and leisure guests alike. The 76,000 SF of public spaces within the hotel encompasses 4-stories and were previously home to two restaurants, the Marriott hotel lobby, and two ballrooms, all featuring dark woodwork, outdated furniture and upholstery. Read more about how K2M Transformed this Iconic Hotel.
IIDA OH KY's first annual iDesign awards recognized projects for their unique program and needs, as well as aesthetic, contextual, social, and sustainable characteristics.