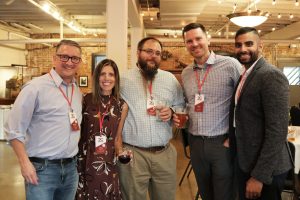 It all starts with our mission of Building Relationships Based on Trust and Results.
We believe in fostering a high-trust environment for our people so that they take the best care of our projects for our clients. It's the Power of 2!
The success of our business is dependent on the trust and confidence we earn from our employees and customers. We gain credibility by adhering to our commitments, displaying honesty and integrity, and reaching company goals solely through honorable conduct.
Founded in 2001, empowered creativity and individual leadership embody the strengths of our design teams. We are a dynamic, high-growth Architecture, Engineering, and Interior Design firm with a multi-discipline Facility Assessment division. Our established regional teams are strengthened by the depth of our experience and are united by an ambitious spirit and proven ability to manage projects.
The People of K2M are our most valuable resource, and Projects are their passion. That is the drive behind our services. Our professionals are invested in nurturing long-term relationships and the ongoing success of our projects.
Come Grow with K2M!
---
K2M's Core Strategies
Starting as a small company, our growth has been by design.
We leverage our location and market diversity to insulate us from regional variability and market fluctuations. This intentional design creates stability for our workforce.
Our core markets cover a range of projects, varying in size and type, providing diversity in our work and continuous opportunities to learn and stretch yourself as a K2Mr.
With regional offices maintaining a smaller company feel, K2M's strength lies in our ability to scale – tapping into a wider range of resources from across our locations.
Why K2M?
Flexibility – As long as you're meeting your team-member commitments, our technology and workplace culture allows for full flexibility. Work how, where, and when you need to get the job done.
Empowerment – You have a seat at the table, your voice matters at K2M. This is the Entrepreneurial Operating System (EOS) that we run our business on, with Level 10 meetings, open dialogue with leaders, and quarterly conversations. Culture is not top down at K2M. Every person owns their piece of the puzzle.
Variety – Of projects and locations. You're not tied down to one market. You have the ability to focus on one and become a subject-matter expert or experience the diversity of many different projects, while also having the ability to work with people from all over the company in different locations.
Benefits + Perks
Time off
Open PTO to balance work and life
10 paid annual holidays
Parental leave: 2 weeks of paid leave for new parents
Health insurance
Medical, dental, and vision benefits
Life and short-term disability coverage
Retirement & Bonuses
Matched 401k plan – K2M matches 100% of the first 3% of your contribution and 50% on the next 2%. For example: If you contribute 5%, K2M will contribute an additional 4% on your behalf.
Profit-based bonus plan
Empowered People
A fundamental that is built into our business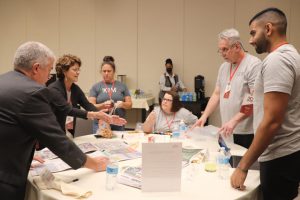 Fun work environment
Flexible Schedule
Casual Environment
Contagious Accountability
---
K2M is an Equal Opportunity Employer.
Learn more about K2M on our blog and on our K2M Culture page.
---
Looking for an Internship?