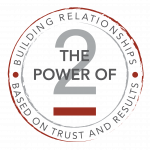 Empowered individual leadership and creativity embody the strengths of our design teams. We are a dynamic, high-growth Architecture, Engineering, and Interior Design firm with a multi-discipline Facility Assessment division. Our established regional teams are strengthened by the depth of our experience and are united by an ambitious spirit and proven ability to manage projects.
The People of K2M are our most valuable resource and your Project is their passion. That is the drive behind our design services. Our professionals are invested in nurturing long-term relationships and the ongoing success of your projects. We are living out our mission of Building Relationships Based on Trust and Results.
K2M is proud to be servicing clients in various markets, including: Hospitality, Senior Living, Government, Corrections, Commercial Office, Retail, Residential, and Education.
---
Our Services
K2M provides a One-Stop Shop with a full menu of professional services. We work closely with our clients to understand contextual requirements, project needs, budgetary goals, and project site conditions, offering a variety of services to execute your project effectively.
We know that our talented and passionate team is what truly sets us apart from the competition. We strive to build relationships based on trust and results and our strength is in our ability to listen, understand, and communicate throughout the design and construction process. We are committed to being your partner from day one to day done!
---
Award Winning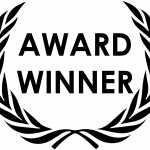 Over the years our firm has been recognized for our design excellence and our business. Many of our team members have been honored for their professionalism and incredible skills. We are extremely proud of these honors as they validate our firm as being a leader in the industry and exemplify our team's talents, creativity, and innovation.
---

K2M Design is a GSA Schedule Contract Holder on the Federal Supply Schedule for assessment services under Facilities Maintenance and Management (03FAC) Solutions for Real Property.

---
K2M DESIGN® and CULTURE ARCHITECT® are registered trademarks of K2M Design, Inc. in the United States and/or other countries.