K2M Welcomes Heather Carruthers, Florida Keys Business Development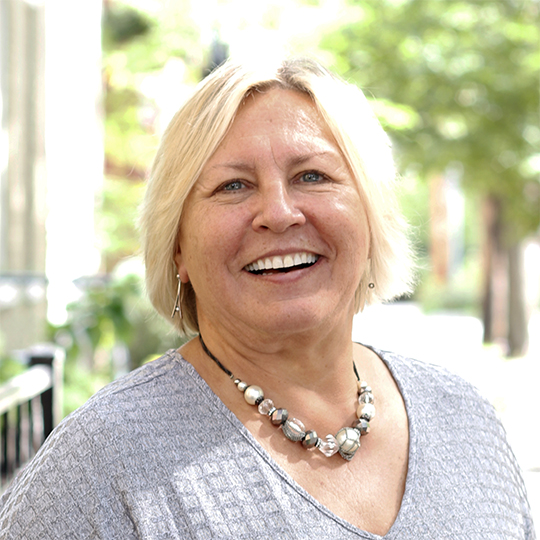 Florida Keys – April 2021­ – The K2M team is excited to announce Heather Carruthers as Business Development Director for K2M in the Florida Keys, focused on providing Architecture, Engineering, Interior Design and Assessment services to Monroe County businesses, institutions and residents.
After starting her career in marketing and advertising in New York City, Heather moved to Key West over 20 years ago when she purchased a 38-room guesthouse which she successfully owned and operated for 13 years. Heather shifted into public service in 2008 when she was elected to the Monroe County Board of County Commissioners, a position she held for 12 years including three years in the rotating position of County Mayor. During that time, she chaired the South Florida Regional Planning Council, served in leadership positions in the Florida Association of Counties, was instrumental in the county's  participation in the South Florida Regional Climate Change Compact and spearheaded efforts to develop workforce housing projects, many of which are finally reaching the construction phase.
Heather's alignment with K2M service offerings is further demonstrated through her participation in an extensive array of local boards, including as a founding member and former president of Fair Insurance Rates in Monroe, former chair of the Lodging Association of the Florida Keys and Key West and former president of the Key West Business Guild among many others. Currently, she holds her real estate license with Berkshire Hathaway HomeServices Knight & Gardner Realty and is a member of the Key West Association of Realtors.
"Marketing and business development at their core are about connecting people with products and services that provide them real benefits, real value," said Heather, "I am passionate about applying my varied skill set in marketing and communication to new endeavors with K2M, as I have done in publishing, advertising, hospitality and real estate."
"Heather's integrity and extensive knowledge of the Keys aligns perfectly with K2M's offerings. The team is excited to collaborate and learn from Heather, while continuing to provide cutting edge design solutions to our clients throughout the Keys," stated Steve Grasley, COO of K2M.
K2M Design has a 20-year history in the Florida Keys, with offices in Key West, Marathon, and Key Largo providing professional services for both public and private sectors throughout the county.
About K2M Design, Inc.
Empowered individual leadership and creativity embody the strengths of our design teams. We are a dynamic, high-growth Architecture, Engineering, and Interior Design firm with a multi-discipline Facility Assessment division. Our established regional teams are strengthened by the depth of our experience and are united by an ambitious spirit and proven ability to manage projects.
The People of K2M are our most valuable resource and your Project is their passion. That is the drive behind our design services. Our professionals are invested in nurturing long-term relationships and the ongoing success of your projects. We are living out our mission of Building Relationships Based on Trust and Results. K2M has offices and supporting staff in Baltimore, Charlotte, Cleveland, Columbus, Indianapolis, NW Arkansas, and the Florida Keys.  www.k2mdesign.com
For More Information, Contact:
Stephanie Cieszkowski – K2M Design, Inc.
scieszkowski@k2mdesign.com
Ph: 305.292.7722                                         
###