Post-Hurricane Renovation: Advanced Auto Parts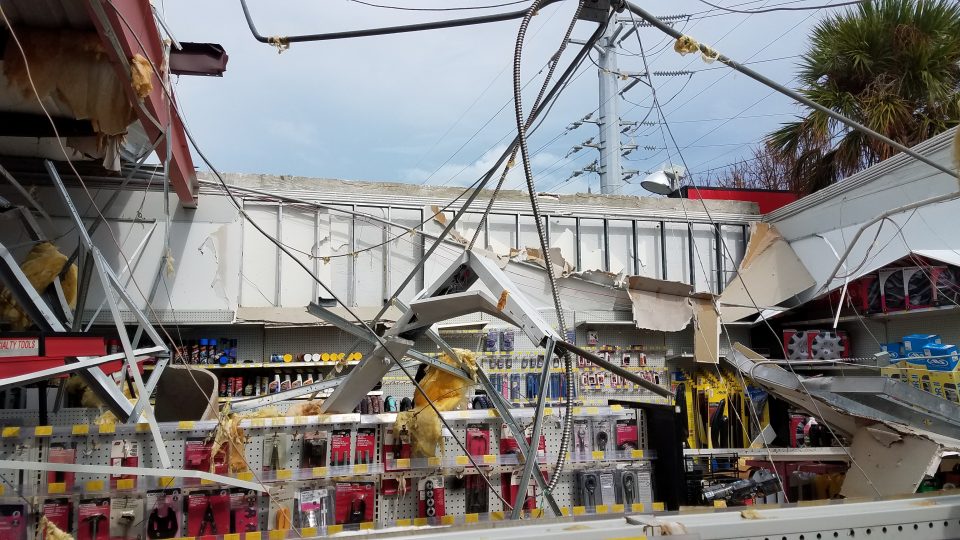 For over four months the Advance Auto Parts in Marathon, Florida lay boarded up after Hurricane Irma. The damage was quite substantial and included partial roof and full interior loss as well as MEP system and structural damage. Following a settlement with the insurance company, Advanced Auto Parts contracted with K2M Design to bring their store back to life.
Prior to being under contract, K2M completed a building inspection of the facility and recommendations to the client how to redevelop the project and maintain the amount of work required under the 50% rule for bringing structures into full compliance with current codes and regulations. In late January, K2M went under contract to complete the architectural and engineering rehabilitation of the building. Our team built back and improved the building to current codes. We made several sustainable design recommendations that lead to additional roof insulation, LED lighting, and new equipment. Accessibility enhancements were made and a new bathroom constructed.
All in all, the work was completed in swift order and submitted for building permit. Within three weeks and no comments from the City of Marathon, the contractor was able to move forward with the construction. As a result of a great collaboration with the client, the city, and the design team, we helped Advanced Auto Parts accelerate their rebuilding processes in order to serve our community again. We've also been quite fortunate to work on a Master Services Agreement with Advanced Auto Parts for stores throughout Florida.
K2M Design continues to support the rebuilding of our community with offices in the Key West, Marathon, and Key Largo. We are here to serve as we have been for nearly two decades!
If you have any questions about this project, or would like help with your renovation project in the Florida Keys, email Joe Moody.
---