Protecting Privacy and Dignity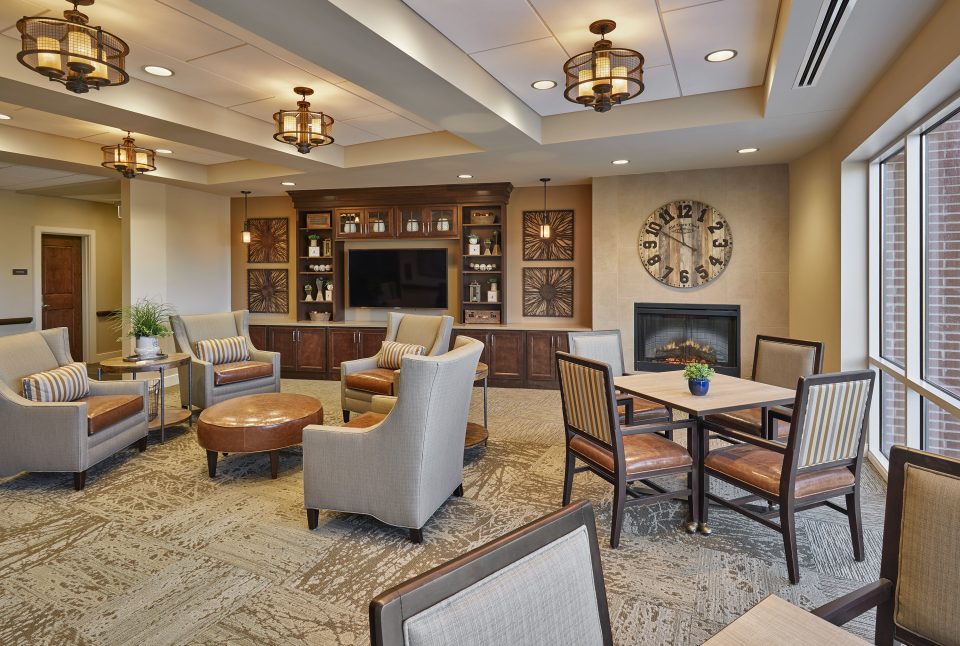 Westminster Village North, Inc., in Indianapolis, Indiana, is a thriving senior living community that took a hard look at how they could remain viable in a changing marketplace. Partnered with InterDesign, now a K2Mpowered company, Westminster Village North took a bold step towards their future; and this is their story.
---
People are getting older
The Baby Boomers were the largest generation for many decades, and it's well-known that Boomers are swelling the ranks of America's seniors. As of 2012, the 65-and-better crowd accounted for 13.7 percent of the nation's population, and the Census Bureau says one in five Americans will be in that group by 2060. In fact, people 65 and older will outnumber those under 18 in 2056 for the first time in history.
The fastest-growing demographic will be those who are age 85 and older. By 2050, nearly one in four women and one in five men above 65 will fall into the 85-plus group. As Life Plan communities plan for the future, they need to consider the impacts of those demographic shifts, in particular the fact that residents may spend more years in the community.
Click to download this article >
Protecting privacy and dignity
One of the hallmarks of the institutional approach to senior living was the semi-private room with two beds along one wall, a light fixture over each, and (sometimes) a curtain in between. Residents shared a bathroom with little or no decor, and typically were transported down the hall to a common bathing facility. Although that approach was tolerated for many years, today's seniors won't put up with it. A key reason is that they want to protect their dignity by gaining privacy. In response, communities are looking for ways to transform those prison-like rooms into something more attractive and personal.
"We've tried to think about these rooms the way you might think about your home," explains Cripps. "In a house you have different zones, some of which are public, and some — typically the bedrooms and bathrooms — are private. Even though we're dealing with spaces as small as 300 square feet, we can take steps to create those zones." At Westminster Village North, Cripps and his team have accomplished that by partitioning rooms with translucent panels. "When you look in the door, you see the public area with a small table." The private zone, which includes the bed and the bathroom, isn't as visible from the hallway.
"One of the things that always bothered me about the traditional nursing home approach is that the lights in the hallways are always on, and as the resident is lying in bed, they can see into the hallway," he adds. "By using the translucent panel, the resident is no longer able to see into the hallway, but a nurse walking by can quickly tell if the resident is in bed. It also adds a decorative touch and allows us to bring natural light from the window into the room and the hallway."
The architects at K2M Design® upgraded the finishes in the bathrooms to make them more personal, adding a small but significant change to the configuration. "In so many nursing homes, as you walk down the hall, you can see into the bathroom in every room you pass," Cripps says. "We angled the bathroom door so people walking by can't see in. We also installed sliding doors, so you don't lose floor space to a swinging door." He says they originally recommended pocket doors, but they proved to be a maintenance headache, so they switched to the barn-style sliding doors that are currently popular on TV design shows.
Emphasizing personal wellness
Today's new residents are far more active than their counterparts of a generation ago, and they want to stay that way. The days when "wellness" meant having a room with a treadmill and an exercise bike are long gone. People continue to be concerned about fitness, so workout rooms that are more like health clubs and swimming pools are popular. There's also growing awareness that wellness also applies to the mind and spirit, so facilities for activities such as Tai Chi and yoga, as well as services such as massages and spa treatments, are appealing to prospective residents. Younger residents are interested in outdoor activities such as walking and gardening.
Don't forget Fido, either. Seniors don't want to leave their beloved pets behind, and those dogs and cats can contribute to both physical and emotional health. Communities can appeal to pet owners by including amenities such as recreation areas for dogs and outdoor spaces with protection from the weather, so a quick walk doesn't mean getting frozen or drenched.
Restaurant-style meals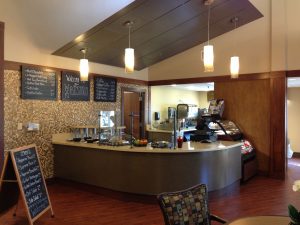 The generation currently arriving at Life Plan communities is accustomed to eating many of their meals away from home. They enjoy restaurant dining and have acquired diverse tastes. Offering one banquet-style dining room with limited hours and a few menu choices probably won't satisfy them.
That's why communities are adding variety to their dining services, with creative menus, multiple locations for meals, and opportunities to dine throughout the day. One of the most popular additions at Westminster Village North is The Bistro, an intimate coffeehouse setting that offers light dining options such as soups and sandwiches, with additional tables in an adjacent outdoor plaza. The Bistro has become a popular spot for informal meetings, and staff members enjoy eating there, too.
Getting wired … or wireless
Previous generations may have been slow to embrace technology, but current prospects have been using it in the home and workplace for years. They expect to stay connected in their new environment, so extensive wi-fi access throughout the community is a must.
Cripps says flat-screen TVs have been a boon to designers. "A decade ago, if someone wanted a big TV, they needed space for a big countertop or cabinet. Now, we can attach a very large screen to the wall, so they can see it easily while lying in bed." As streaming music and movies becomes more popular, community owners need to ensure that they've installed sufficient bandwidth.
A big "pipeline" will also prepare communities for the next generation of connected technologies. "We're seeing technology that can connect to toilets and mirrors, allowing staff to remotely monitor the health of assisted-living residents," Cripps notes. "Eventually it will allow for a higher level of care that feels much less intrusive."
From décor to resources, the key in reaching the current crop of residents is taking the concept of "home-like" very seriously. It's not longer enough to have a design element or two that reminds the residents of the homes they left behind. Successful Life Plan communities will create an environment that essentially duplicates or even surpasses what residents previously had.
For more information on senior living campus and facility design, reach out to Director Phil Howard.
---
About K2M Design & InterDesign
K2M Design®, Inc. continues our strategic growth with the acquisition of The InterDesign Group, located in Indianapolis, Indiana. K2M Design officially acquired InterDesign on May 1, 2017, integrating a talented team of Architects, Interior Designers, Project Managers, and Construction Administrators.
Having completed over 200 projects in the Senior Living and Healthcare markets, the team brings a depth of talent to K2M. Stronger together, we will continue to be leaders in the market, designing for the next generation of seniors.