No Jacket Required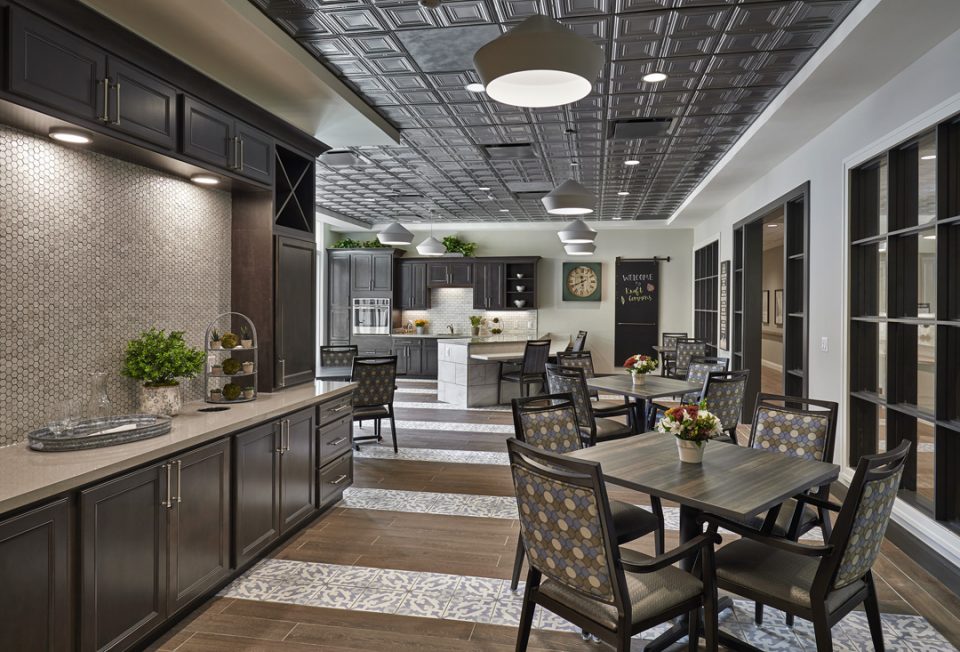 Senior Living dining that fits all appetites.
Food has always been at the heart of the home, and that doesn't change as you age. Some of the biggest trends in Senior Living revolve around dining. Focused on creating experiences, communities are imploding the large, stuffy dining rooms and creating a variety of dining destinations. The bistro concept has become the hub, with a fast-casual cafe, a grab-n-go market, and a coffee shop all radiating from it. Sprinkle in a smaller, slightly formal party room and a few outdoor patios, and you have the recipe to attract this new generation of seniors.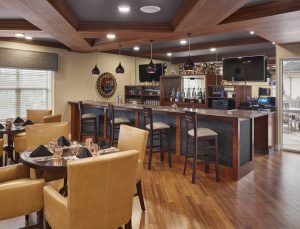 The freedom to choose. Designing smaller destinations give residents the choice of time and menu. Today's well-educated, highly traveled retirees want to continue to have the variety they are used to enjoying. A full-service restaurant atmosphere, with open hours, a changing menu and comfortable booth seating options has become the new standard. The addition of a pub can act as a pre-function space, become the game day destination, or host a tasting event. A coffee shop strategically located near the front lobby not only welcomes visitors but can act as a great outreach to the community. A fast-casual cafe and a grab-n-go market give residents options and the ability to keep their own schedules.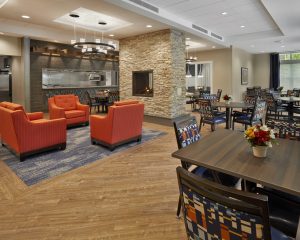 A high-end experience. Brand your dining. The addition of an exhibition kitchen and an executive chef from the restaurant industry will go a long way towards achieving the experience of high-end dining. Interacting with the chef and being able to special order your entree adds value to the meal and instills trust with the residents. Programming can easily be expanded with demonstrations, classes and foodie clubs. A smaller scale, formal dining room – more like a hearth room – with a table for 12, luxurious light fixtures, comfortable lounge chairs, a fireplace and room for the grandchildren, turn family visits into celebrations. A hostess kiosk, call-ahead seating, and servers with iPads further define the event experience.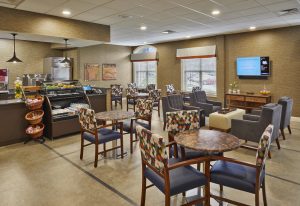 Variety is the spice of life. Everyone has different tastes. Acknowledging preferences and providing a platform to offer suggestions enrich the person-centered care experience. Gone are the days of bland cafeteria food. Roasted veggies and made-to-order omelets are just a few "tastes of home" that can shift the paradigm. Invite residents to be a part of the process. Traditional foods and family recipes can all be modified to meet dietary needs. These simple gestures can truly keep food at the heart of the home.