K2M Design to share Senior Life experience, exhibiting virtually at LeadingAge National
The Annual Meeting Virtual Experience:
Nov. 10-12 & 17-19, 2020
Indianapolis, IN – October, 2020 – K2M Design, an architecture, engineering, interior design company specializing in Senior Life solutions, will bring their innovative thought on Senior Living and Active Adult facilities to the first-ever LeadingAge Annual Meeting Virtual Experience. As an exhibitor, K2M Design will join thousands of leaders in this changing market for an online event unlike any other; focused on elevating care across the nation and overcoming new challenges brought about by the COVID-19 pandemic.
View K2M's Senior Living Portfolio >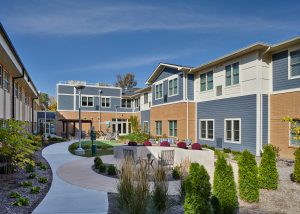 "Our experienced Senior Life Team has participated in this annual event for years, and we are excited to help lay the groundwork for this new platform. This has been an exceptional year in the Senior Living market. The commitment by LeadingAge staff to share accurate and updated information, both at the state and national levels, speaks directly to the heart of this industry; and has helped all market partners better know how to support the common effort. K2M is proud to be serving alongside such strong leaders." said Becky Stambaugh, Senior Life Project Manager of K2M Design.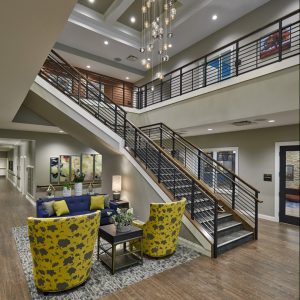 "We're so thankful to our exhibitors for participating in the LeadingAge Annual Meeting Virtual Experience. While the focus of this year's program and the format are new, what we treasure in LeadingAge gatherings remains the same—opportunities to bring members of the aging services community together, and to connect with partners offering innovative solutions that can help us all navigate the current realities facing our field," said Carol Silver Elliott, chair of the LeadingAge board of directors. "We understand that this has been a tremendously difficult time for all of us individually and for our organizations. We're excited to offer our community a new way to conduct business, share ideas, and find the support and courage needed for the work ahead."
For more information about LeadingAge Annual Meeting Virtual Experience, visit leadingageannualmeeting.org.

###

About K2M Design
Empowered creativity and individual leadership embody the strengths of our design teams. We are a dynamic, high-growth Architecture, Engineering, and Interior Design firm with a multi-discipline Facility Assessment division. Our established regional teams are strengthened by the depth of our experience and are united by an ambitious spirit and proven ability to manage projects.
The People of K2M are our most valuable resource and your Project is their passion. That is the drive behind our design services. Our professionals are invested in nurturing long-term relationships and the ongoing success of your projects. We are living out our mission of Building Relationships Based on Trust and Results.

About LeadingAge
LeadingAge represents more than 5,000 aging-focused organizations that touch millions of lives every day. Alongside its members and 38 state partners, LeadingAge addresses critical issues by blending applied research, advocacy, education, and community-building. LeadingAge brings together the most inventive minds in the nonprofit aging services field to support older adults as they age wherever they call home. LeadingAge makes America a better place to grow old. For more information: leadingage.org.