Repurposing by Placemaking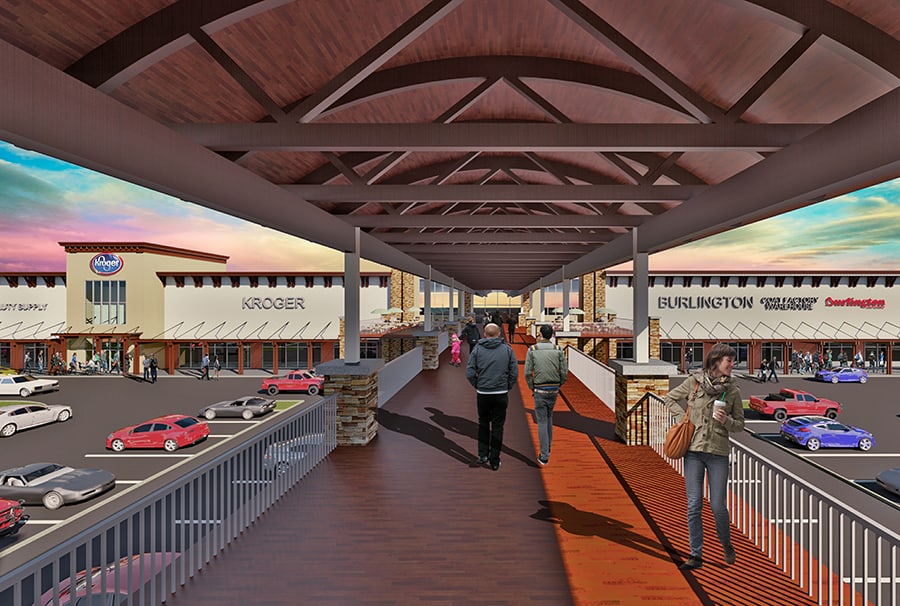 Repurposing aged properties requires a commitment to creativity. Developing an underutilized property takes a keen understanding of the local marketplace and alignment with a variety of stakeholders. Often as designers, we rush in to answer the questions posed by an Owner such as, "what can I do with this asset to improve its performance?" We then work to redevelop the facades, restack tenants, add greenery to the large parking field, and other such aesthetic solutions. These solutions help to revive and beautify the property, but unfortunately the work is done largely in a bubble, with little input from the community the center serves.
The Placemaking concept flips this inward approach to an outward approach, supporting the positive impact redevelopment can have on a community. The Placemaking process, when conducted with transparency and good faith from the bottom up, results in public space where the community feels ownership and engagement, and where design serves function. Here, human needs are met and fulfilled, for the betterment of all.
Placemaking serves as a catalyst to engage local leadership, funding, and other resources in the process. It is a bottom-up approach that empowers the community in ways the traditional planning process does not. Placemaking draws on the assets and skills of a community, leading the design team to capture that in graphic form. Once the needs are understood, the leasing teams work to identify appropriate tenants to occupy the redeveloped property.
In a sense, what defines the character of a center is not the internal tenant suite, but rather the public space that draws you in from the periphery . It's this public space that we interact with and is the driving force behind the Placemaking process. Creating inviting public spaces takes time, costs money, and involves a variety of stakeholders;what it yields, is stronger economic viability and the long term success of your asset.