Pink Shell Beach Resort & Marina | Fort Myers, FL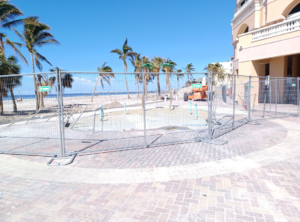 Pink Shell Beach Resort & Marina in Fort Myers, FL, has a special place in K2M's history and we're honored to contribute to its recovery. It is one of the newer hotels in Fort Myers Beach and our firm has worked on Pink Shell since its inception.
Pink Shell was designed to modern hurricane codes and flood zone requirements. These #design techniques used 20+ years ago protected this #hotel from great devastation from Ian unlike many of its neighbors. The ground floor was designed to break away in the event of a storm such as this and that is exactly what happened saving the structural integrity of the buildings.
The quick action of Boykin Management Company and Gilbane Recovery Services helped accelerate the recovery of the hotel which is already operating and serving the disaster recovery teams that are on the Island! K2M's Recovery Services team was onsite early to assess the building systems conditions and worked directly with Boykin Management to define the scope for the ground floor and site rebuild which include: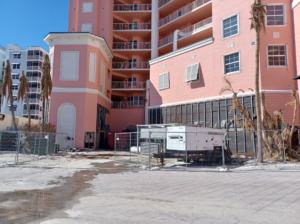 -New ice cream shop
-New and reconfigured bar
-New equipment and storage/service spaces to support the functions of the bar as well as future cabanas
-New and improved restroom facilities for the resort and marina patrons
-Streamlined entry sequence with a new monumental gate
-Back of house efficiency modifications