Hospitality Trends in 2017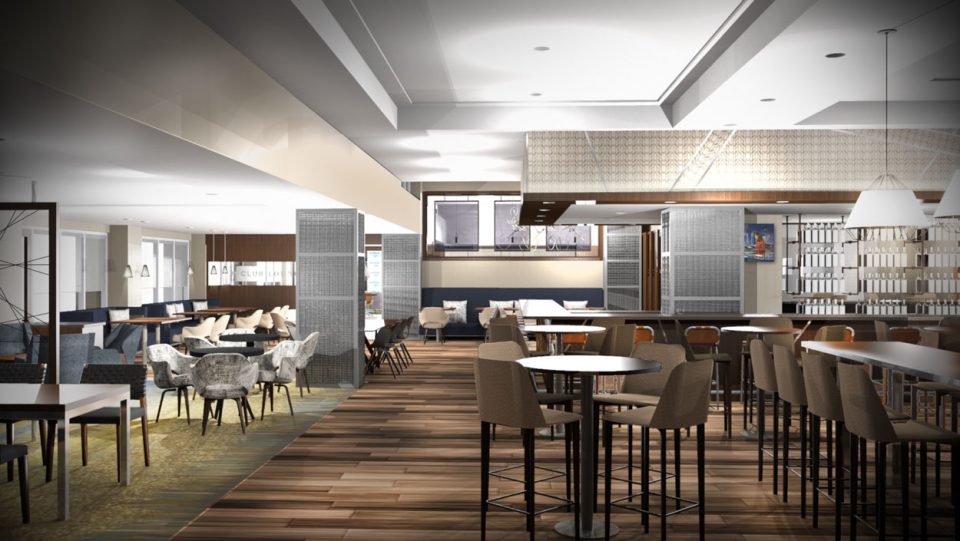 As we enter 2017, we've been doing some real thinking and reading about the core elements of good hotel design and operations that separate properties from being "OK" to creating raving fans that keep coming back. The concept of "work, play, lounge, and eat" in the 3-4 star market really sums up the basic essentials most travelers are looking for in their next stay. This is even more important for those of us that are road warriors, staying in various properties week after week. This basic concept will manifest itself in several ways, as brands and owners alike continue to embrace the changing evolution of the guest's needs.
Communal spaces are key to this success and will continue to see large investments creating these multifunction zones of social engagement. As we wrote in 2016, hotel lobbies are the hub for socialization and their continued evolution will enhance the guest experience.
Simple is better or less is more. Whatever your take – this will reign true, especially as construction costs continue to rise and the industry as a whole is reaching its peak. No matter what market segment you are in, branded or unbranded, your property needs to look and feel good. Incorporating timeless design elements will ensure longevity in your property.
The push for a more personalized experience will give way in 2017. Guests will expect a more curated stay from the time they book their room until they check-out. Teach the staff to think outside the box and create more of a localized experience for a guest visiting a new town. Local venues provide a greater connection to what makes a town special and really enhances the experience during a guests stay. It's a nice twist to an otherwise familiar world for the road warrior.
Empowering the employees at the hotel to serve their guests needs will not only garner better satisfaction scores by the guest but also provide a more satisfying career for the employee.
Traveling back to Asia to start this year, Scott Maloney had the opportunity to stay at four distinct properties where service was a priority. The same holds true for a recent stay he had in Lima, Ohio at a local, newly refurbished Hampton Inn. The staff was outstanding and stood out to me as loving their work. The property was fresh, clean, and met the guests needs. The communal spaces, the simplicity of design, the custom experience, and the people that work at every property truly are the hallmarks of what will continue to build enjoyable guest experiences around the world. In short, service remains the hallmark to the operations of any great hotel.