Historic Hotel Renewal in the Rustbelt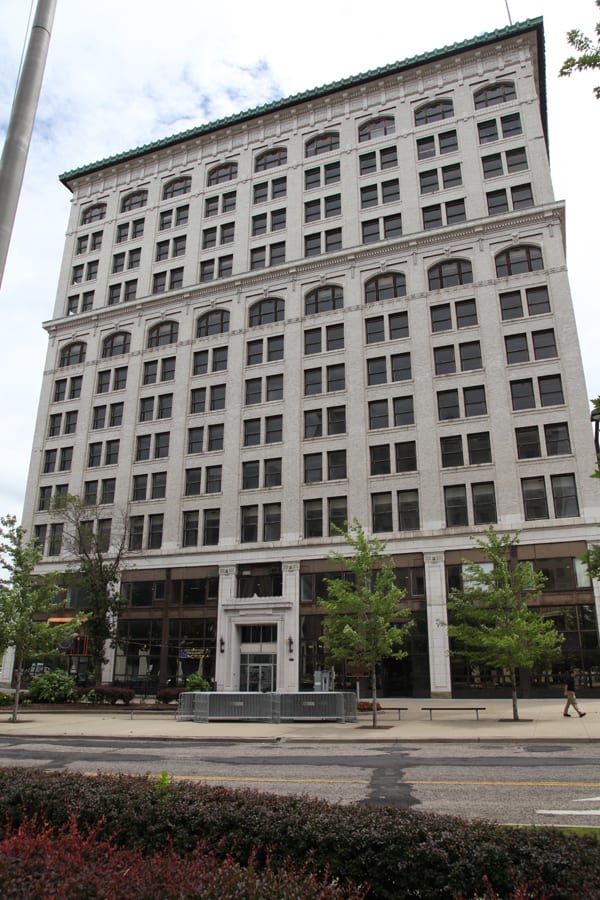 A former picture of urban decay will now have a new life as a DoubleTree by Hilton in the heart of Youngstown, Ohio. K2M is embarking on this historic property renovation, the first hotel in the city since 1974. The DoubleTree hotel will have 133 guestrooms, a restaurant, Executive Lounge and meeting spaces.
Opened in 1907, the Stambaugh Building began as Euwer's Department Store, and housed steel manufacturer Youngstown Sheet and Tube Company, and later Morris Plan Bank.  The building was expanded vertically in 1914, adding 4 floors with commercial offices occupying the space. The building fell into disrepair over the years and has been vacant since mid 2000s.
K2M's design plans include custom tailored solutions that will enhance the historic architectural features and accents with whimsical nods to the early 20th century shopping experience, honoring the fashionable spirit of the Stambaugh Building.  Balancing the exquisite with the simple & contemporary, K2M will deliver a charming and comfortable guest experience that encourages feelings of fancy.
Check back as we renovate this historic building, scheduled to open in late 2017.
---