Finding Inspiration in the Location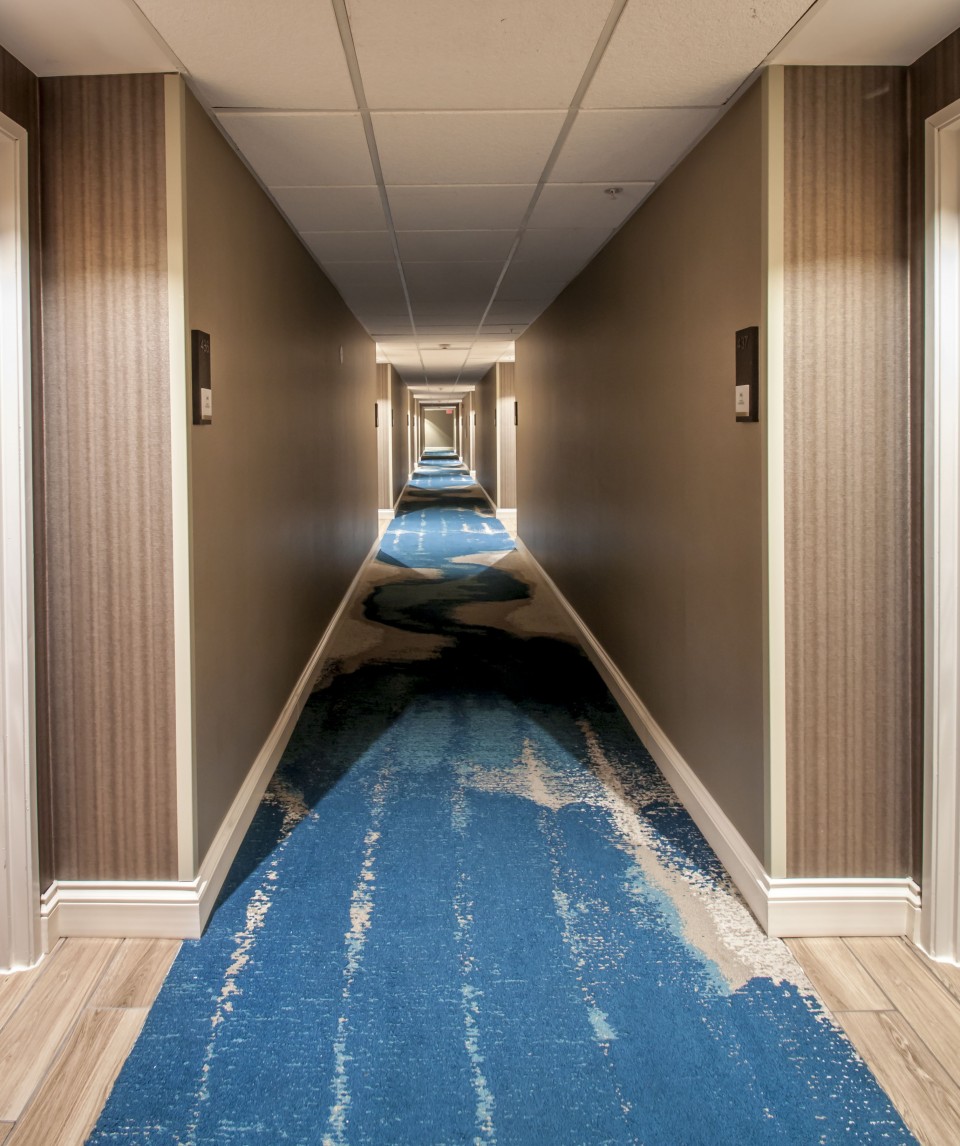 As designers, our inspiration can come from a wide variety of sources: the history of the surroundings, the natural world, travel, music, industry trends, and publications. Many of our projects incorporate a local focus into the design of the space, light fixtures, furniture selections, and even custom carpets influence the local nostalgia of each property. Several of our recent hospitality projects incorporated a strong tie to the local environment, including the DoubleTree Resort in Key West, Florida and the Embassy Suites in Downey, California. Be sure to check out the photo gallery below and our project pages!
DoubleTree | Key West, FL
This newly renovated property was inspired by the luxurious mid-century ocean liners that took port in the Keys, the charm and ease of a 1950's retreat mix seamlessly with the amenities of a modern resort.
In each of the guestrooms, a focus is placed on the history of Key West, including its discovery by Juan Ponce de Leon, whose profile is displayed as artwork above the bed. Textural elements, both tactile & visual, add warmth to the space while the casegoods' styling is minimalistic & tailored. The custom carpet selections envision the view of Key West from the sky, with blue and teal colors from the water, and sandy neutrals to mimic the beaches.
Embassy Suites | Downey, CA
Inspiration for the project came from the city of Downey's role in the exploration of outer space. For nearly 70 years, Downey housed the NASA production plant responsible for the systems used in the Apollo Space Program & many other significant aviation, missile, & space endeavors. The design established a sense of wonder upon entering the hotel that would leave a lasting impression on the guest.
Celestial formations, such as the Big and Little Dipper incorporated into the atrium area and a re-creation of the night sky above Downey adds artistic flare in public spaces. Custom carpeting with delicate streaks of color remind visitors of shooting stars and the mottled background of a veil of clouds, other patterns are reminiscent of ocean waves and the vapor trails left by aircrafts. Throughout the space, the finish palette was kept very neutral to better accent the statement of architectural installations.
---
Also, check out our featured projects in the 2016 Shaw Carpet look book.