Mobility in the Workplace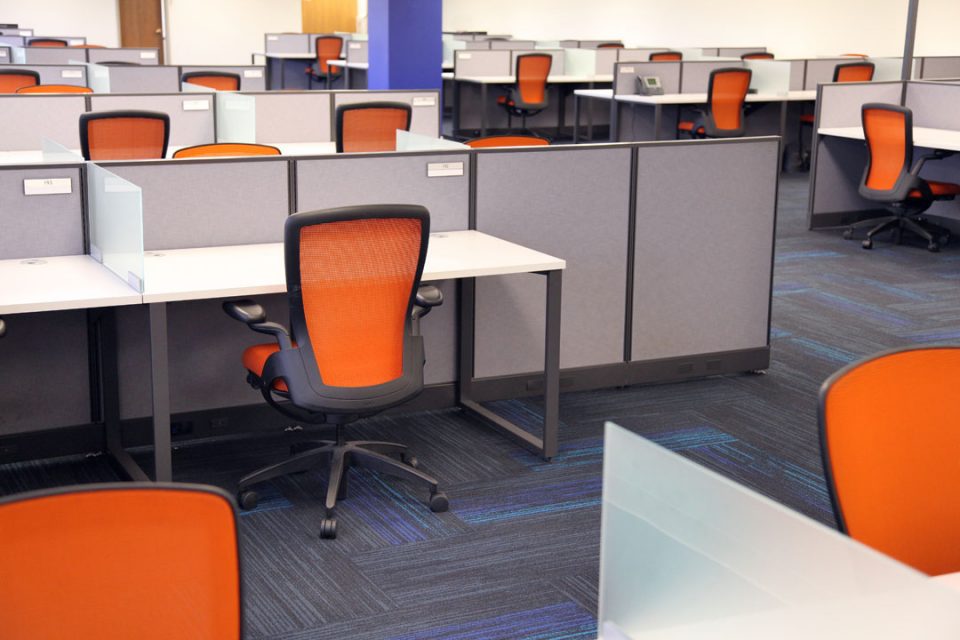 Mobility within the workplace is the freedom to choose to be productive in spaces and places other than one's desk, based on what will best suit the task to be performed. This flexibility has profound implications on the culture of a company, affecting how employees see their work and the value placed on it. These types of work environments imply a certain autonomy and can promote a more open and vibrant workplace. These principles can promote collaboration and knowledge sharing that may not happen in a more traditional work environment. It reduces the tendency for work functions to become siloed and can drive the cross-pollination of ideas and opportunities.
Mobility can be external or internal in nature. External mobility can be working from home, hotelling or participating in flex work programs. Internal mobility can be working within an wide range of settings within the office, such as shared spaces like conference rooms, huddle space, informal meeting groupings, and cafeterias. The best collaborative workplaces maintain a balance of "we" space with "me" space, that also support solitude and allow employees to have a focus space when needed.
Designing spaces within a mobility model can impact recruitment efforts to attract top talent. Frequently, flexibility is perceived as more of a forward thinking company that values its employees, encouraging them to think and act in creative, dynamic ways. With a mobile staff, it's important to have solutions in place for collaboration, this can be in the form of cloud computing, social messaging, and also tracking of business analytics and ROI.
Building a happy, productive workforce takes well thought out design and a strategic effort to make it successful.
---