K2M Design, the Culture Architect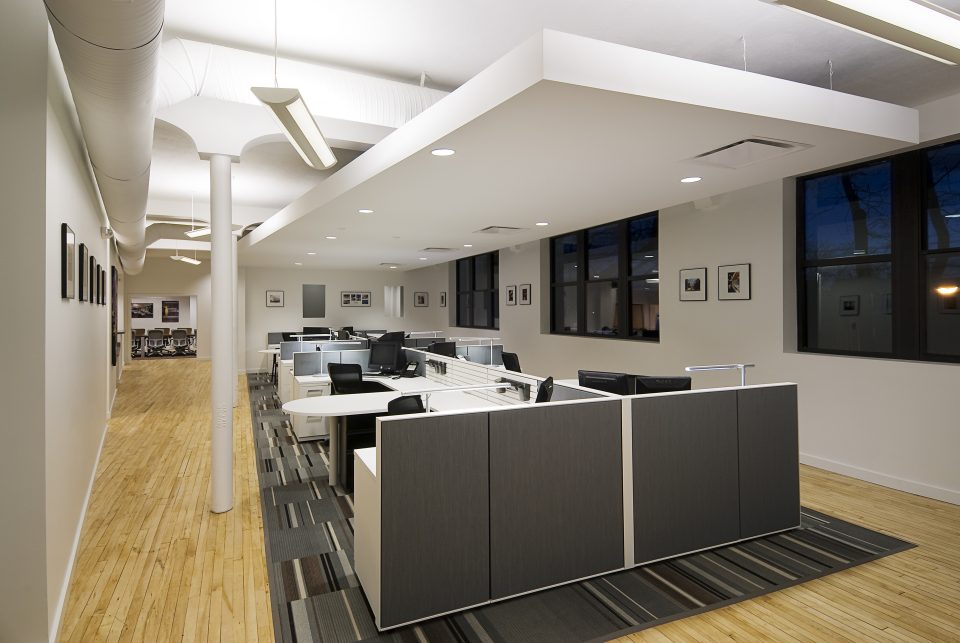 Since its founding in 2001, K2M Design has created environments for businesses that are reflective of their vision, shared values, and desire to improve operational efficiencies by identifying the uniqueness of your business. We use our specialized Visioning process to learn: who you are, what you do, and what you stand for. Through this process we are able to take your uniqueness and translate that into an environment that captures the visual, emotional, physical, and spiritual essence of your business. Our talented team can create a dynamic work spaces that reflects your unique culture. With the tools, passion, and ability as your Culture Architect, we will create a dynamic environment reflective of your unique culture.
We can do this for you, because we've done this for ourselves! Each K2M location uses these basic principles; and from our insight, we've designed offices that are reflective of the vibe, culture, and needs of the individuals that inhabit them. We've developed environments that are more collaborative, open, and vibrant; promote learning and fosters the right professional environment. Analysis of our research shows true benefits and quantifiable returns: the staff are more productive, hours at work have increased, K2Mrs were happy to come to work, and retention increased. Our people were also more likely to recommend K2M to their friends.
Taking our two passions, good design and good business, we blend our entrepreneurial mindset with creative environments. These spaces are proven to have a bigger return on investment and a greater impact on the people and culture.
Want to make a mark in your business by crafting an environment to perfectly fit you? Is having your physical infrastructure providing a ROI something that appeals to you? Are you a visionary and can see where you want your business to go? If you answered YES to any of these questions, K2M can help. Until then, Crush It!
---