K2M Design Transforms Circleville Juvenile Correctional Facility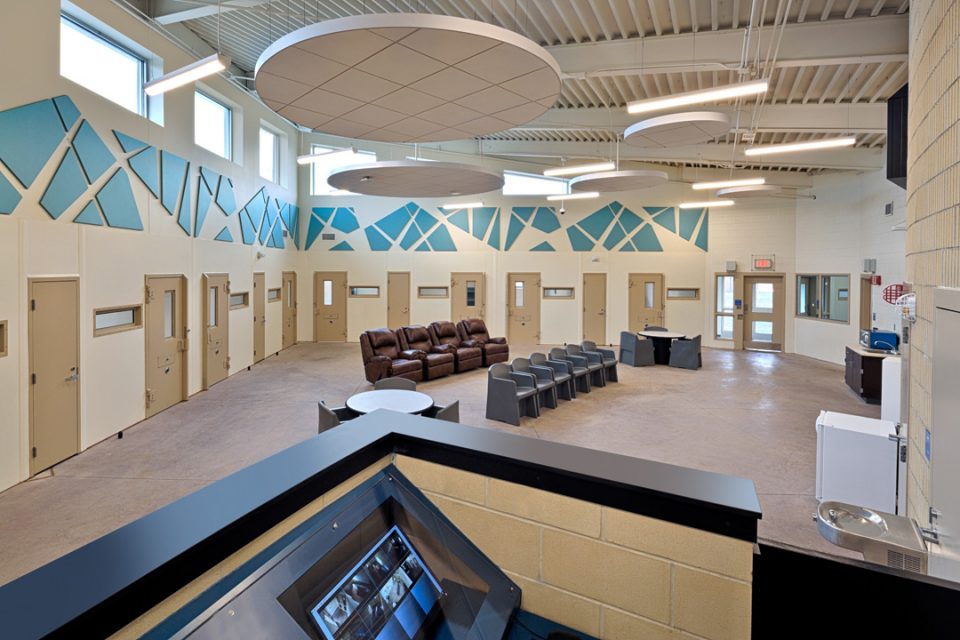 New Housing Buildings Support Treatment and a Normative Environment
K2M Design, Inc. continued our successful relationship with the Department of Youth Services (ODYS) with the design of the new housing buildings at the Circleville Juvenile Correctional Facility.  K2M has partnered with ODYS since 2008 completing five projects at the facility.
This $32M project is the largest one completed to date and involved a substantial site improvement and a truly one of a kind design solution. For this significant undertaking, K2M partnered with HOK to redefine housing for Ohio's incarcerated youth.  The treatment-based facility is an environment that is rehabilitative thru its therapeutic environment (color, light, texture, volume).  The site design with the six buildings fosters a sense of community with their orientation and anchors the end of this site.  The exterior is design is playful, aesthetically satisfying, and non-institutional in appearance.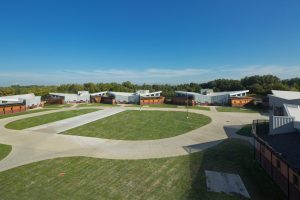 The complete scope included the design of six buildings consisting of 12 housing units with 12 sleeping rooms along with corresponding programming spaces for each unit. This design allowed for the opportunity to securely meet the housing needs of youth while also supporting individual and group treatment, unit management, education and job skills training, recreation and volunteer and community services to better prepare residents for productive futures and reduce recidivism amongst the youth.
As part of the work together, we created a cultural shift in how the staff manage the operations of each unit.  Working hand in hand with the ODYS executives and the facility leadership, we envisioned a design that matched their own operational transformation.  While being staff efficient, the units and support areas are designed for maximum staff supervision, of and interaction with the youth.
"We are honored that the ODYS trusted our team for this transformational project. It is a privilege to work with the State, sharing insight and expertise to positively impact the youth and the staff who operate the facility. We are committed to craft innovative, rehabilitative facilities that positively shape the future of youth and adult corrections." Stated Scott Maloney, President of K2M.