City of Key West Truman Waterfront Park Phase 1B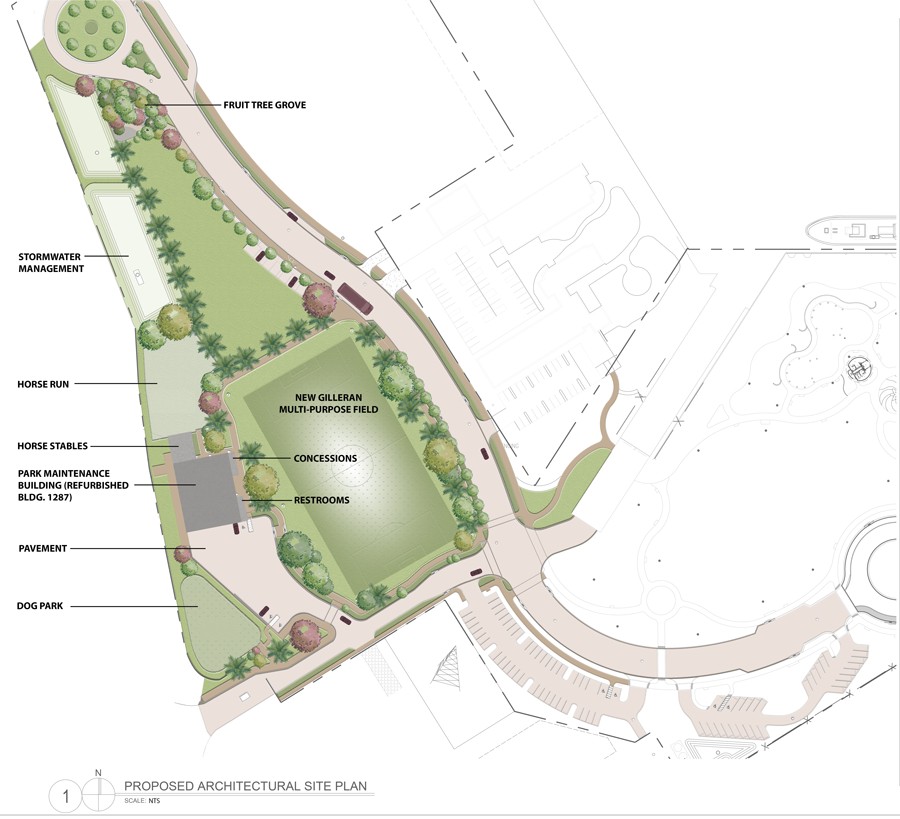 K2M Design and the City of Key West have had a long-standing partnership working together on a collection of projects, most recently Truman Waterfront Phase 1B.
Previously completed, Phase 1A of the Truman Waterfront redevelopment included an amphitheater, park, and water park. Phase 1B includes renovation of a service building and the police equestrian facilities and creation of a FIFA regulation soccer field. Additional features include:
Multi-purpose field with concessions and restrooms
9,800SF Dog Park
Fruit Tree Groves
Horse Stables and Run for the Key West Mounted Police
Public Works and Community Services Building
Large projects and small, K2M Design continues to serve our community with three offices in the Keys. We remain the only full-service architecture, design, and engineering firm serving the entire Keys community, if you are interested in learning more, reach out to Keys Director, Joe Moody.