Charlotte Douglas International Airport: Construction Begins!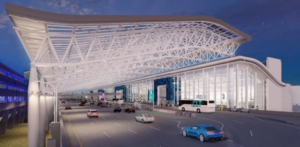 Canopy construction began in September on the 146,000-square-foot glass canopy, designed by K2M Design in partnership with Gresham Smith will cover the upper roadway at Charlotte Douglas International Airport. This is part of our larger Terminal Lobby Expansion project (currently under construction), designed to improve the passenger experience.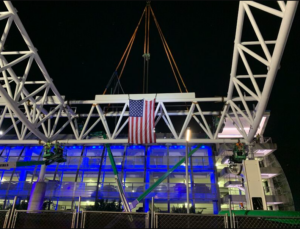 June 2023 update!
The last piece of steel for the airports new Terminal Lobby Expansion canopy has been set! The canopy is comprised of 63 prefabricated steel truss pieces and 195 purlins that will support the glass canopy to shelter eight traffic lanes in front of the terminal.