Product Runway 2019: Most Wearable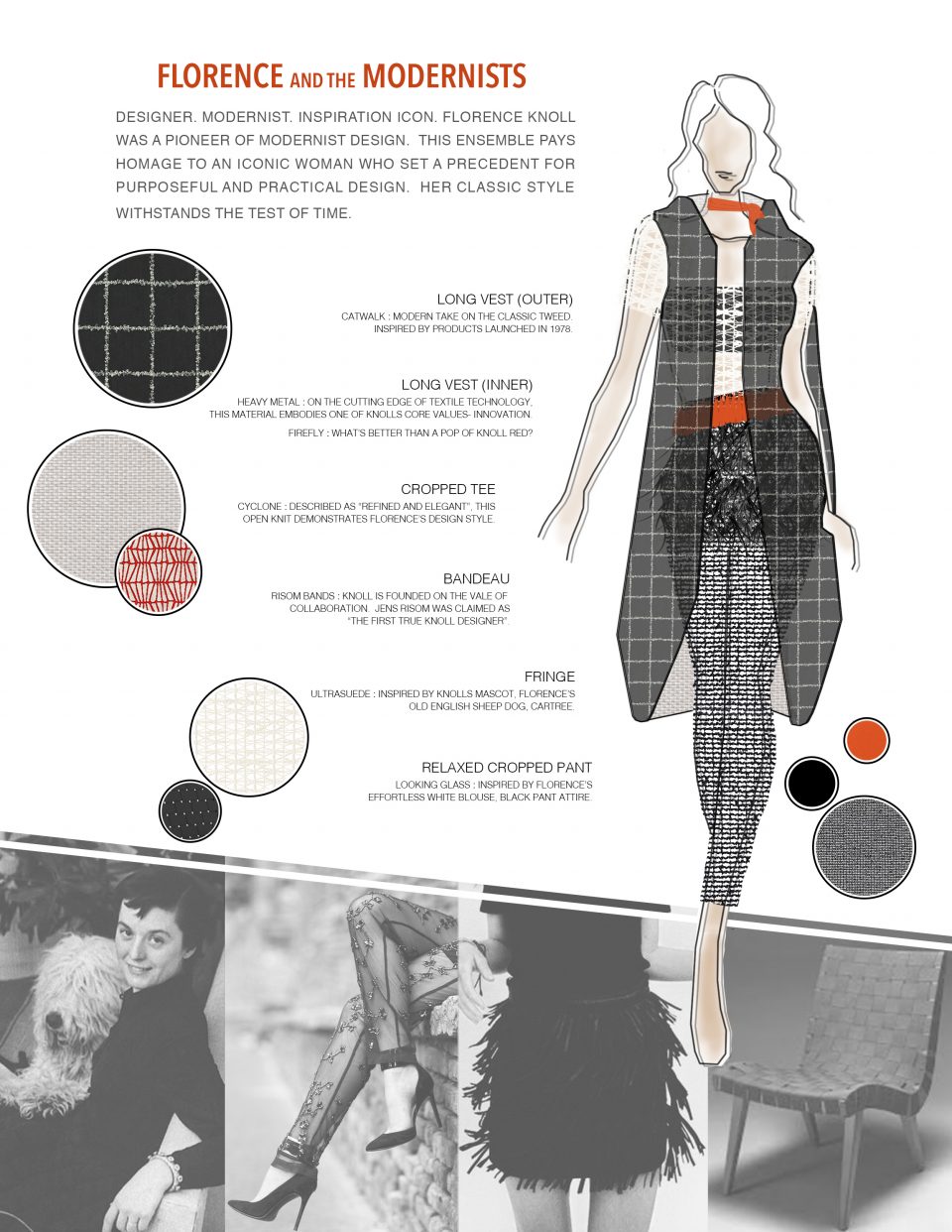 K2M Design's Interior Design team won "Most Wearable" at IIDA's Cleveland Akron 2019 Product Runway! The runway fashion show features of one-of-a-kind couture original garments utilizing a manufacturer's product as the 'fabric' of their hand-crafted garment. This year's event took place at the newly renovated Agora Theatre and Ballroom.
Partnering with Knoll Textile/Knoll Furniture and the design was a tribute to Florence Knoll who passed earlier this year. We created a modern twist on a classic black pant/white blouse combo. Florence was known for her practicality, so the K2M team created an oversized, structured vest that was reversible (from day to night). The fringe skirt and tassel bag was inspired by Florence's sheepdog, Cartree who was Knoll's honorary mascot. The outfit was constructed out of upholstery, drapery, and furniture bands from the Risom Chair.
---