Kelli Schaffran Takes the Helm at K2M in Ohio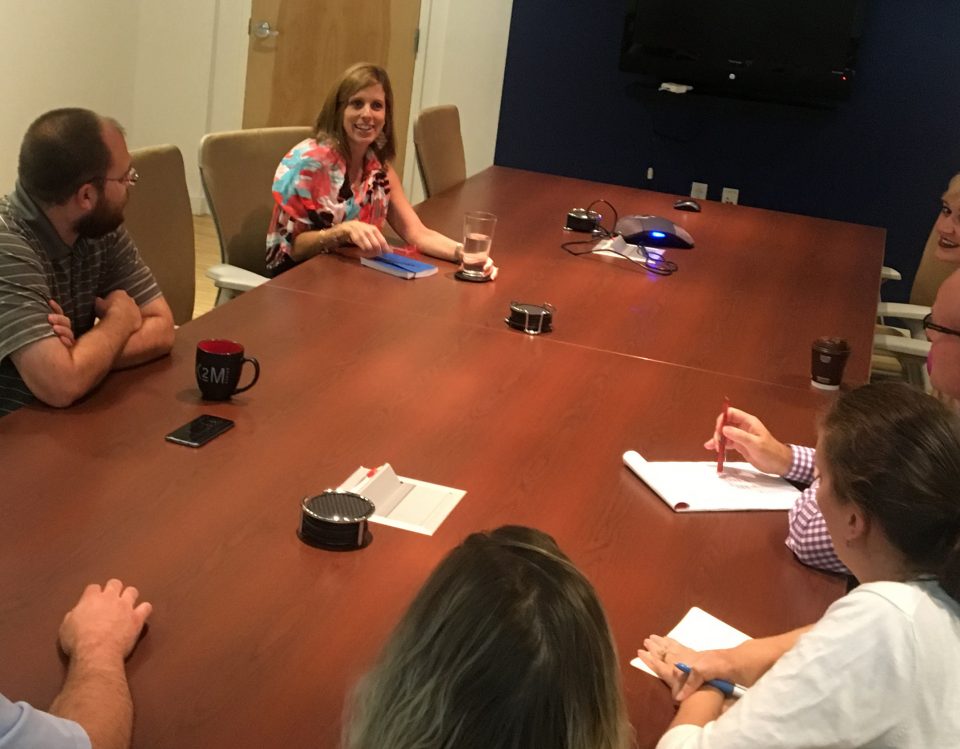 Cleveland, Ohio – August 2016 – We are pleased to announce the promotion of Kelli Schaffran to Director of Ohio Operations. Kelli has significantly contributed to the advancement of K2M through developing strong industry relationships, delivering outstanding service and exceptional quality. In this new role, Kelli will lead the Architecture, ID, & Engineering Professionals in the Cleveland and Columbus locations. Kelli has been a key team member at K2M for over 10 years, serving on the Senior Leadership team as Director of Design.
As Director, Kelli is part of a female led leadership team heading up K2M's Ohio and Corporate operations. She brings a solid support structure to the team, looking to drive additional growth within strong market sectors. When asked about her new position, Ms. Schaffran stated, "I am excited to lead a talented, dynamic, and creative team of architects, engineers and interior designers. We have a well-developed culture focused around people and projects and I look forward to continuing our legacy of nurturing and growing internal and external relationships long into the future."
Kelli is a graduate of Kent State University and is a NCIDQ accredited Interior Designer. Her commitment to excellence has delivered K2M Design numerous awards including, ASID, IIDA, and multiple Hospitality Awards, gaining recognition and visibility for the organization. Her refreshing, approachable and positive leadership style allows teams to flourish under her direction.
When not at work, Kelli volunteers at her children's school and enjoys spending time with her family, bike riding, and traveling.
About K2M Design, Inc.
K2M Design, Inc. is an award-wining architecture, engineering, interior design, asset management, and specialty services firm that is passionate about people and projects. As we celebrate our 15 year anniversary on September 1, 2016, K2M Design continues to flourish; growing staff, office locations and market sectors across the country.  We strive to build relationships with our clients that are based on trust and results and are committed to being an active partner from project start to finish and beyond.