K2M Indianapolis Grand Opening Celebration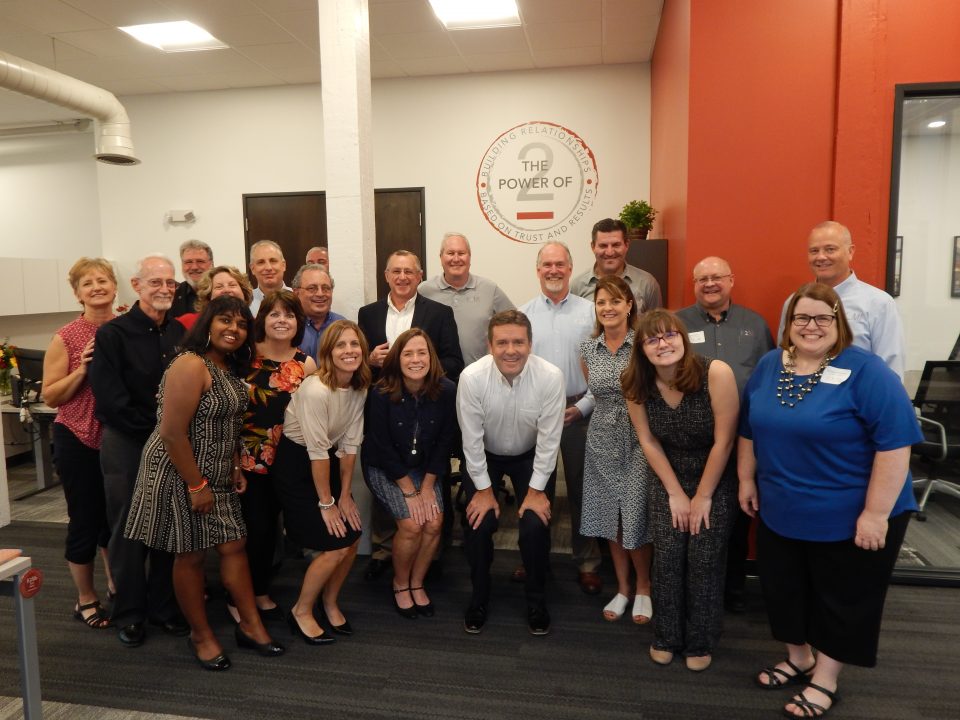 Surrounded by both long-time business partners and new clients, K2M Design, Inc. celebrated the opening of their newest office in downtown Indianapolis. Located in the Warehouse District on the top floor of the historic Station Place Building, the nearly 6,000 SF open-concept studio space was transformed into a festive celebration of the bright future K2M has in the architectural communities they serve.
Greeted by a clever display of company fun fact information , guests were immediately engaged in the core values of this friendly, fast-paced, forward-thinking group of Architects, Engineers, and Interior Designers. From the mission statement of Building Relationships, to the oversized 8' high plasma-cut steel artwork boasting their Core Values, this team is living out their belief in the Power of 2 – K2M is truly taking the best care of their People so they can take the best care of their Projects!
From start to finish, the event was a tremendous success, as guests arrived early and lingered into the evening to catch up with old friends and meet new faces. Sweet & Savory Catering outdid themselves serving gourmet hors d'oeuvres and a variety of beers and wines throughout the evening. A grand prize drawing for a bottle of Blanton's The Original Single Barrel Bourbon was won by Roger Cummings, CPSM of Genesis Engineering Group.
Everyone had a great evening reuniting and discussing plans for the future. K2M Leadership is excited to be a part of such a dynamic, collaborative city and are excited to see what the future holds.