K2M Design Celebrates Opening of New Office in Key West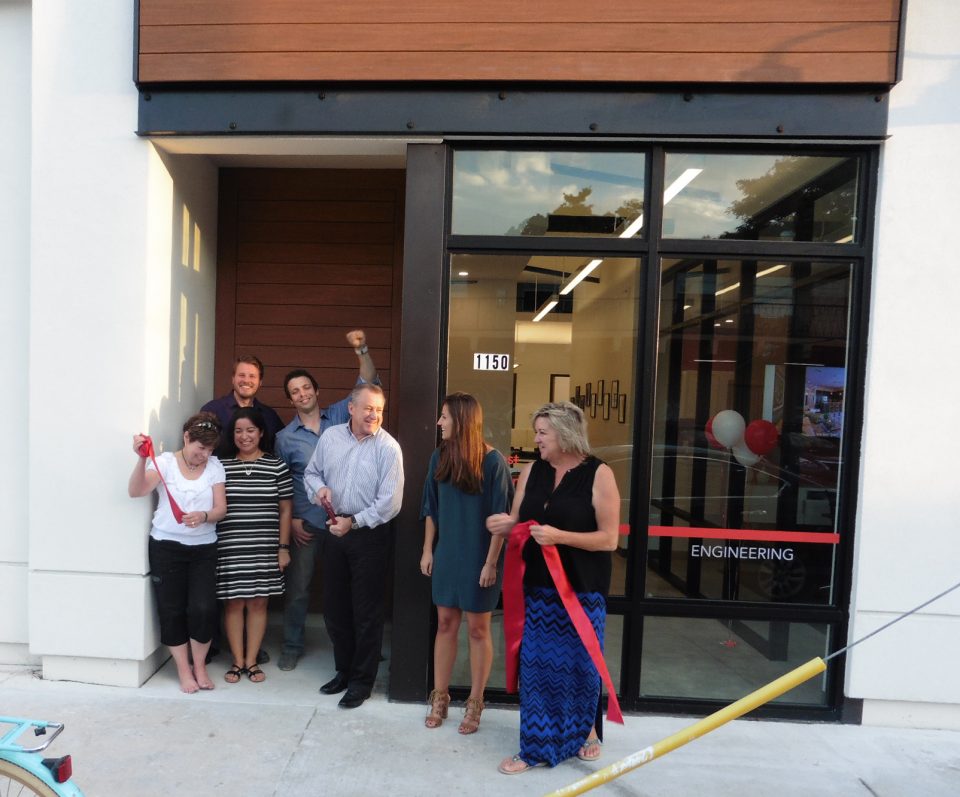 Key West, FL – February 2017 – K2M is officially open for business in our new building in Historic Key West, at 1150 Virginia Street. The new facility was designed by the K2M team and is on the corner of White Street and Virginia Street, moving the from K2M's previous location on Whitehead Street. The sustainably engineered facility also provides new retail space, accommodating up to three tenants within Old Town Key West. The firm was excited to share their new office with the community with a Grand Opening Celebration and Ribbon Cutting Ceremony.
The Keys operations are led by Steve Grasley, AIA, who is passionate about growing K2M relationships and presence in the Keys and South Florida. The grand opening in Key West, in addition to K2M's recently renovated Marathon office and branch in Key Largo, provide strategic locations that allow the team to efficiently serve the Upper, Middle and Lower Keys with prompt and reliable professional services. K2M has provided professional services for multiple projects within the Keys recently, including Marathon City Hall, The Key West Doubletree Resort, the Marathon and Key West airport customs facilities, and numerous residential projects along with several charitable projects for the Boys and Girls Club and Habitat for Humanity.
---