InterDesign is now a K2Mpowered Company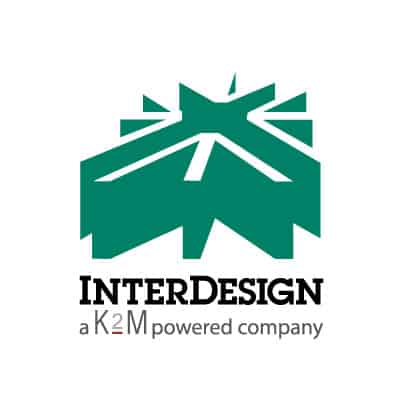 Cleveland, OH – May 1, 2017 – K2M Design, Inc. continues their strategic growth with the acquisition of The InterDesign Group, Inc. located in Indianapolis, Indiana.  K2M Design officially acquired InterDesign on May 1, 2017, onboarding a talented team of Architects, Interior Designers, Project Managers, a Landscape Architect and Leaders. The merger continues K2M's drive to diversify their service offering with the addition of the senior living, higher education, and K-12 specializations.   As a unified team, the firm will expand these specializations nationally throughout K2M's well established network.
The firm is excited to share its collective service offerings with current and perspective client groups. "Having an opportunity to ensure the legacy and continue the growth of InterDesign with this exciting partnership is monumental in our history. An alignment of culture and goals made this acquisition a great fit for both company's and we are excited to see the dynamic future unfold with the K2M team," stated Phil Howard, President of InterDesign.
The current InterDesign staff of 16 professionals compliments K2M Design's 66 Architects, Engineers, Interior Designers, Asset Managers, and Administration across the country. K2M Design's vibrant culture and strong industry relationships have propelled the firm in recent years led by Scott C. Maloney, AIA and Steven S. Grasley, PE.  "We are excited to join forces with InterDesign.  Their depth of talent and experience is a perfect complement to K2M. The expansion of markets and services is in direct alignment to the long term strategy of our firm," commented Scott Maloney, Visionary Founder of K2M Design.
About K2M Design, Inc.
K2M Design, Inc. is an award-winning architecture, engineering, interior design, facilities consulting, and specialty services firm that is passionate about people and projects. Celebrating their 15 year anniversary on September 1, 2016, K2M Design continues to flourish; growing staff, office locations and market sectors across the country. In addition to Indianapolis, you will find K2M offices in Cleveland, Columbus, Charlotte, Baltimore, Bentonville, and three in the Florida Keys. Focused on building relationships with clients that are based on trust and results, K2M is committed to being an active partner from project start to finish and beyond.
About The InterDesign Group
InterDesign, an architectural design and planning services firm, is a headquartered in Indianapolis, Indiana, was established in 1975, InterDesign provides comprehensive professional design services for Higher Education, K12 Education, Healthcare/Senior Living, Governmental, Corporate/Commercial, Non-Profit/Faith Based and Design-Build Criteria. Visit www.interdesign.com for information.