20 Years of Relationships Built on Trust and Results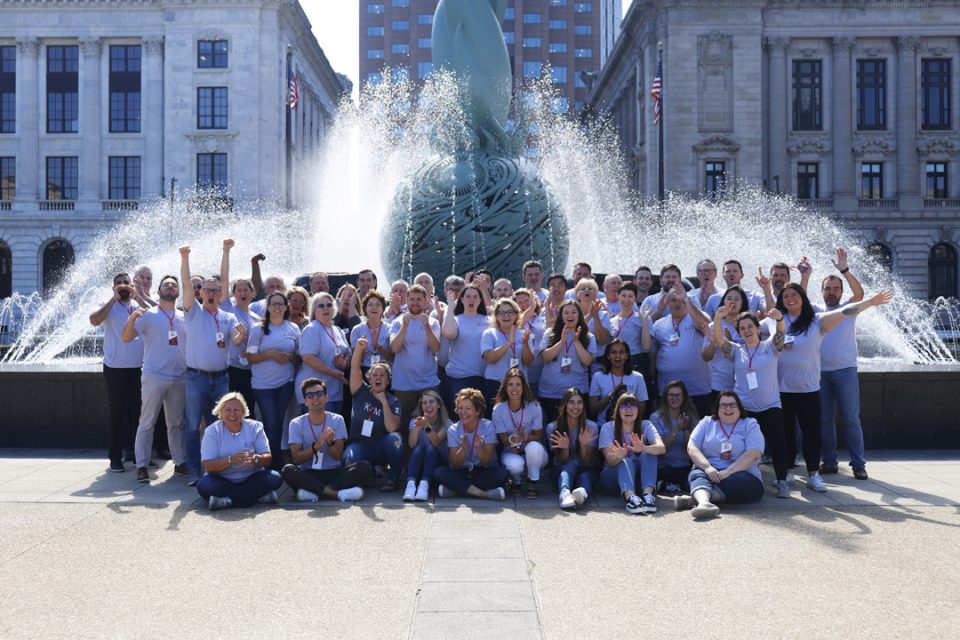 K2M celebrated our 20th anniversary on September 1st 2021. K2Mrs from locations across the US convened in Cleveland for a celebration and team building event, hosted at Great Lakes Brewery and K2M's award winning Marriott Downtown Cleveland.
We took this milestone as an opportunity to focus on our future, highlighted by President Scott Maloney's presentation of our 2030 Vision. The presentation gave K2Mrs a recap of how far we've come in 20 years and where we will head over the next decade focused on People, Projects, and our Core Values.
Be Good: Committed to each other, K2Mrs continue to keep a pulse on the culture both as a business and individuals, to ensure K2M is holistically a great place to work, making an impact on the communities we serve.
Go Forward: K2Mrs drive us forward and this empowerment exists at all levels throughout the organization, implementing technologies of the future to improve project delivery.
Nurture Relationships: Having regional office communities, each with their own character, united under a common culture. Building bonds, friendships, and a connectiveness that powers our projects and nurtures our relationships.
Learn and Lead: Creating lifelong learning pathways and professional growth tracks where K2Mrs can evolve and develop throughout their career.
We are very proud of this monumental achievement, but we don't take our success for granted. We are sharpening our focus as a company, by looking through a fresh lens and fine tuning our commitment to team, clients, and practice as we charge ahead to 2030.
A special thanks to CultureShoc for facilitating our team building event!