Product Runway 2017: K2M wins Most Wearable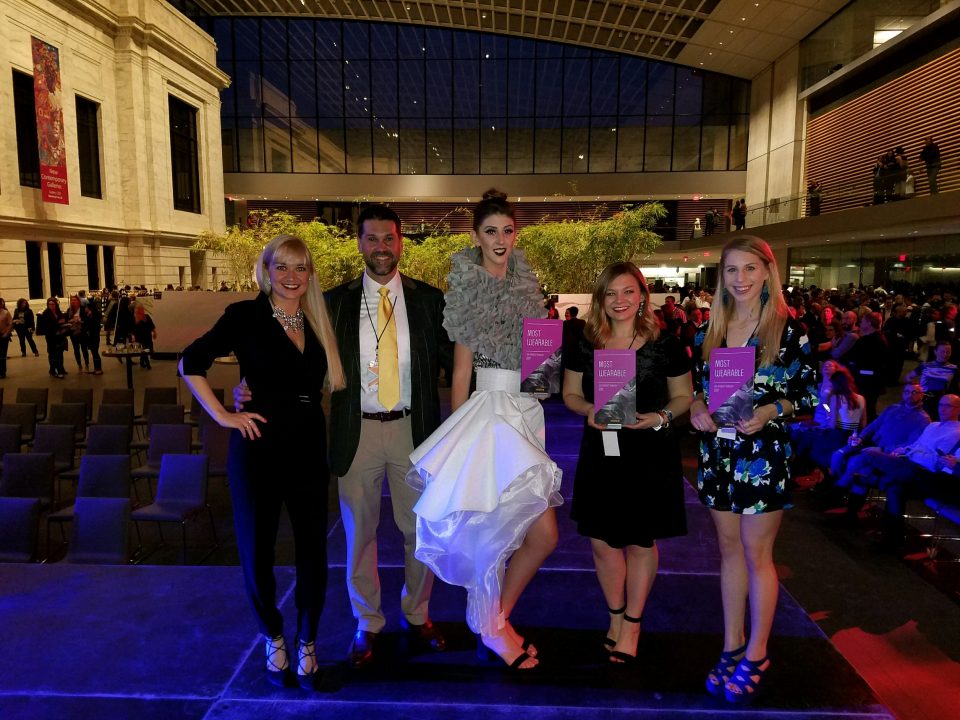 Product Runway, put on but IIDA, is a design competition where designers utilize a manufacturer's product as the fabric to create high fashion garments. K2M constructed a runway worthy outfit with Knoll Textiles' materials, and won Most Wearable!
Like architecture & design, fashion is a juxtaposition of layers and faceted details – when combined, displays a well-constructed narrative. To tell our story, the team began with the concept of "opposition, a dichotomy." Our initial sketches showed heavy structures which enveloped the model while revealing extensions of lines and nods to motion. The final design emulates a tactile experience while holding true to variation in the rigid yet organic scalloped cowl (clad in suede) as well as the detachable side train (layered wall covering) – a tented shell encasing an undulated sheer. Overall the garment strives to be a chic attire for urban strolling with a couture flexure. Together, the outfit achieves luxurious versatility.
Great job team!