Maloney on the Move: Thailand in October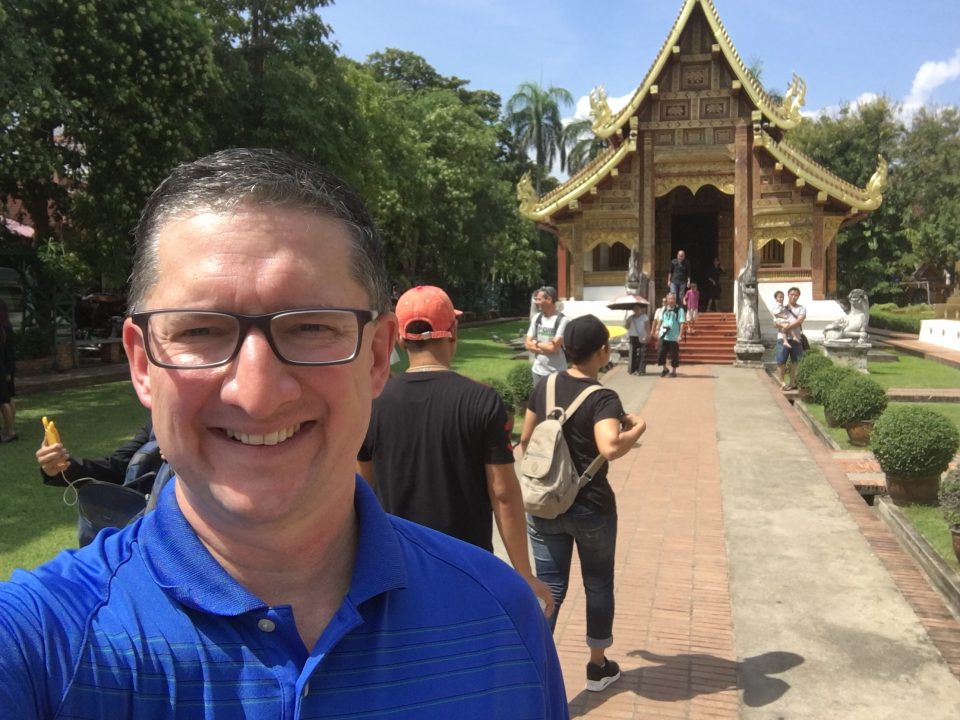 Over the past week, Scott Maloney explored Chiang Mai, Thailand visiting many temples, walking around the city, riding in tuk tuks, and even took a motor bike up Doi Suthep, a nearby mountain. Check out the photos and a description of the locations below:
The Rachamankha Hotel, where he stayed is a 25-room boutique nestled in the old town area across from Wat Pra Singh, a famous temple in Chiang Mai. Architect Ong-ard Satrabhandhu chose the unassuming architecture of the centuries old vernacular Chinese dwellings, a carefully orchestrated sequence of courtyards as a source of inspiration. The architecture and landscape design of Rachamankha celebrates local Lanna historical heritage, climate and traditional building practices of the Northern Thai region. Southeast Asian architecture defines the character of the hotel, which is full of delightful surprises, a studied composition of light and dark, open and closed outdoor spaces to achieve a true sense of place that expresses serenity and mystery. Definitely recommend this property, if you are ever in Chiang Mai. The place is stunning and the staff are exceptional.
Wat Phra Singh is located in the western part of the old city centre of Chiang Mai, which is contained within the city walls and moat. The temple houses an important Buddha statue: the Phra Buddha Sihing which gives the temple its name.
Wat Umong – The temple was built in 1297 by King Manglai of the Lan Na dynasty. The grounds encompass 15 acres of temples, monks homes, a lake where you feed the fish, and talking trees. Scott said, this place is truly unique from all that he's ever visited.
Wat Phra That Doi Suthep – The original founding of the temple remains a legend and there are a few varied versions. The temple is said to have been founded in 1383 when the first stupa was built. Over time, the temple has expanded, and been made to look more extravagant with many more holy shrines added.
On my last night, Scott was very fortunate to have his friend Sasamon and her family surprised him with a dinner at Woo Restaurant on the river. What an experience…
Enjoy the pictures!
---