Maloney on the Move: Sirulog Festival, Journey, and Whale Sharks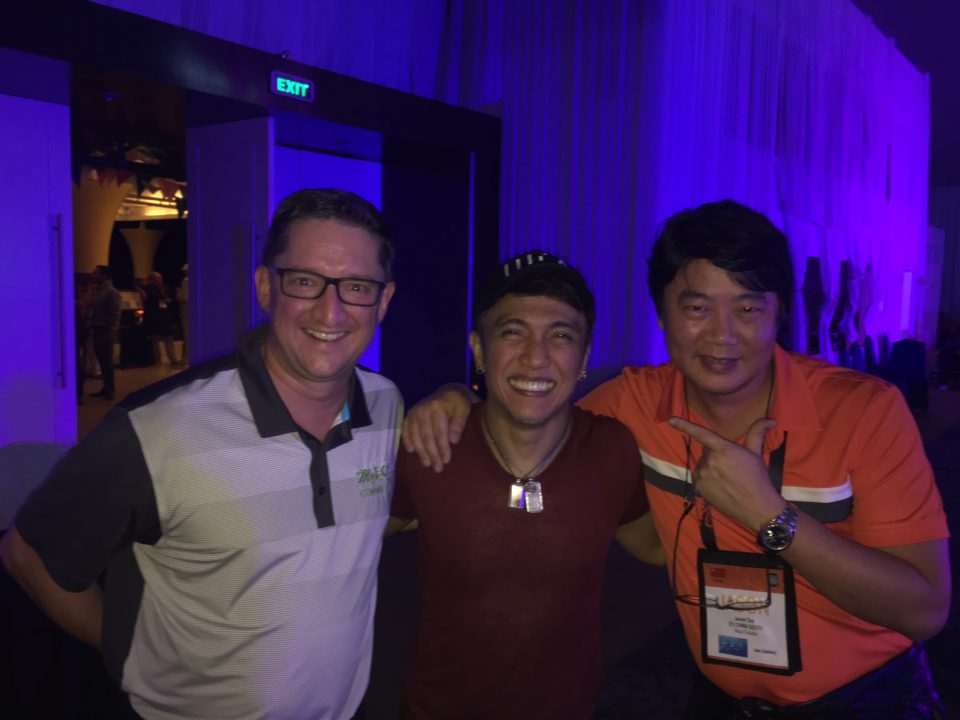 The Sirulog festival in Cebu Philippines was absolutely amazing. This annual cultural and religious festival celebrates the history of Cebu with a nine days of festivity which ends with the Sinulog Grand Parade. There are nearly 2 million people on the streets and groups gets to participate in the parade, which often lasts 9-10 hours! Lucky for us Julie arranged everything perfectly – the float, dancers, supporting team, bus, costumes, and weather. What an interesting experience to walk along the parade route and get to take pics and interact with the locals. The little kids were too cute cheering for us as we went past.
When in Cebu with 350 friends what's a guy to do? Why not have the lead singer of Journey perform a personal concert for you and tell his story to the crowd. Once in a lifetime experience and so fortunate to meet Arnel Pineda. He was so gracious with his time and energy for us.
To cap off the trip I decided to stay an extra day to see if I could swim with the whalesharks. Unfortunately the weather did not cooperate so this is the closest I got to seeing a whale shark that day. The good news was I got to know several EOrs from the US and Asia better with the 12 hours on the bus as we passed the time traveling to and fro. Such is life when the weather doesn't cooperate.