Maloney on the Move: Germany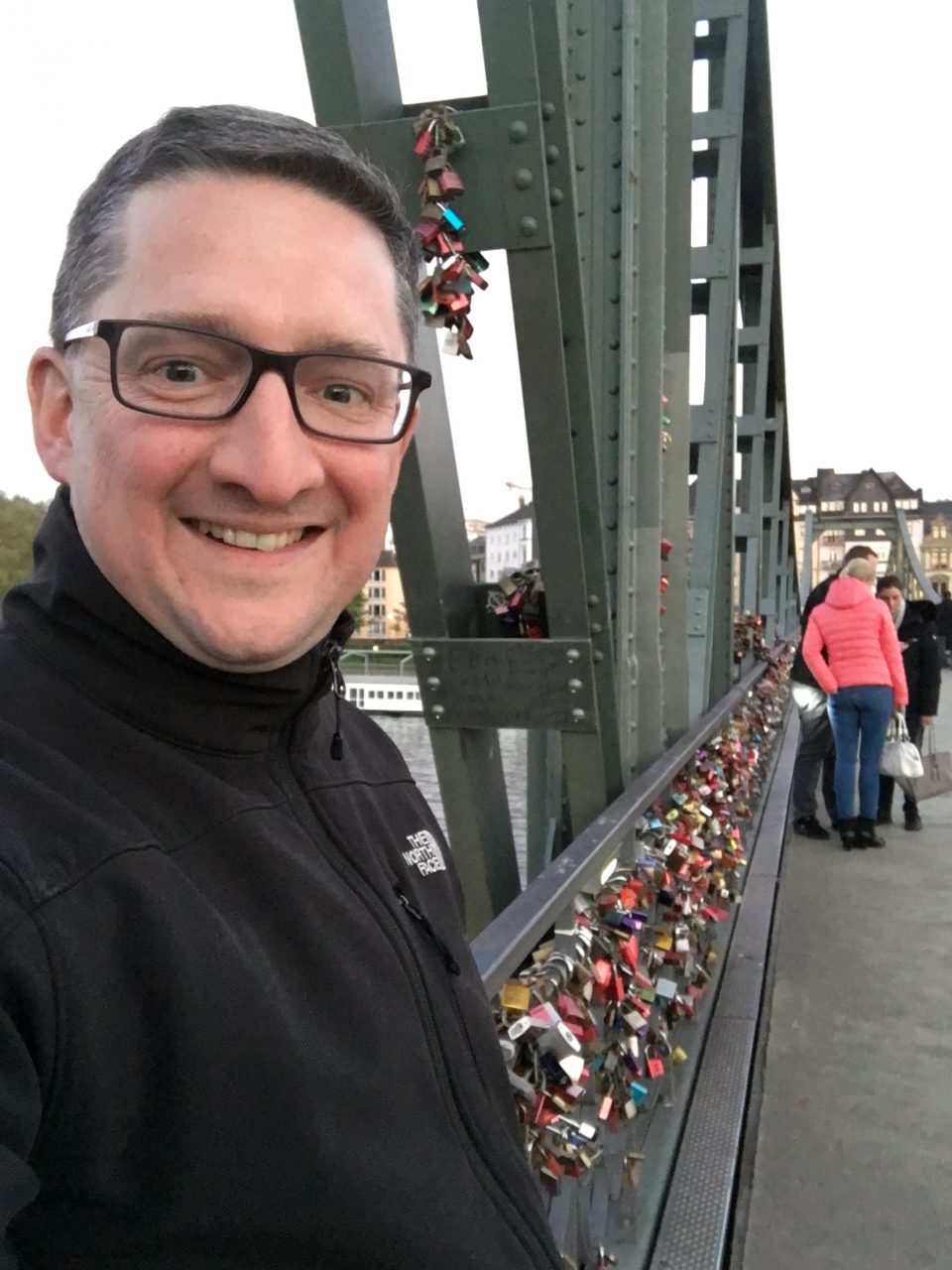 Hallo and Greetings from Germany! Scott Maloney visited Frankfurt, the largest financial center on the continent, for MyEO's Global Leadership Conference last month. Frankfurt is the only German city with an expansive skyline of skyscapers. The EO convention was held in multiple buildings throughout the downtown area. Scott spoke at the regional council session for EO and kept quite busy on his visit. In addition to speaking, he also hosted and participated in an expo, did two days of training with global leaders, and hosted dinner at Tiger restaurant with 20 other EOrs. Tiger is a 2 star Michelin restaurant in Frankfurt, Scott said it was some of the best food he's ever enjoyed.
He did have some time to enjoy the German culture. In Altstadt, which is the Old Town neighborhood, Scott enjoyed a traditional German meal and took a walk on the Eiserner Steg bridge, a pedestrian bridge with thousands of love locks, pictured below. He also participated in a traditional German drinking game, Masskrugstemmen, a Bavarian feat of strength and endurance where you hold a one liter stein of beer in front of yourself, no beer spilling, no elbow bends, and arms must be parallel to the ground. Scott got 3rd place!