Maloney on the Move: Bangkok and Cebu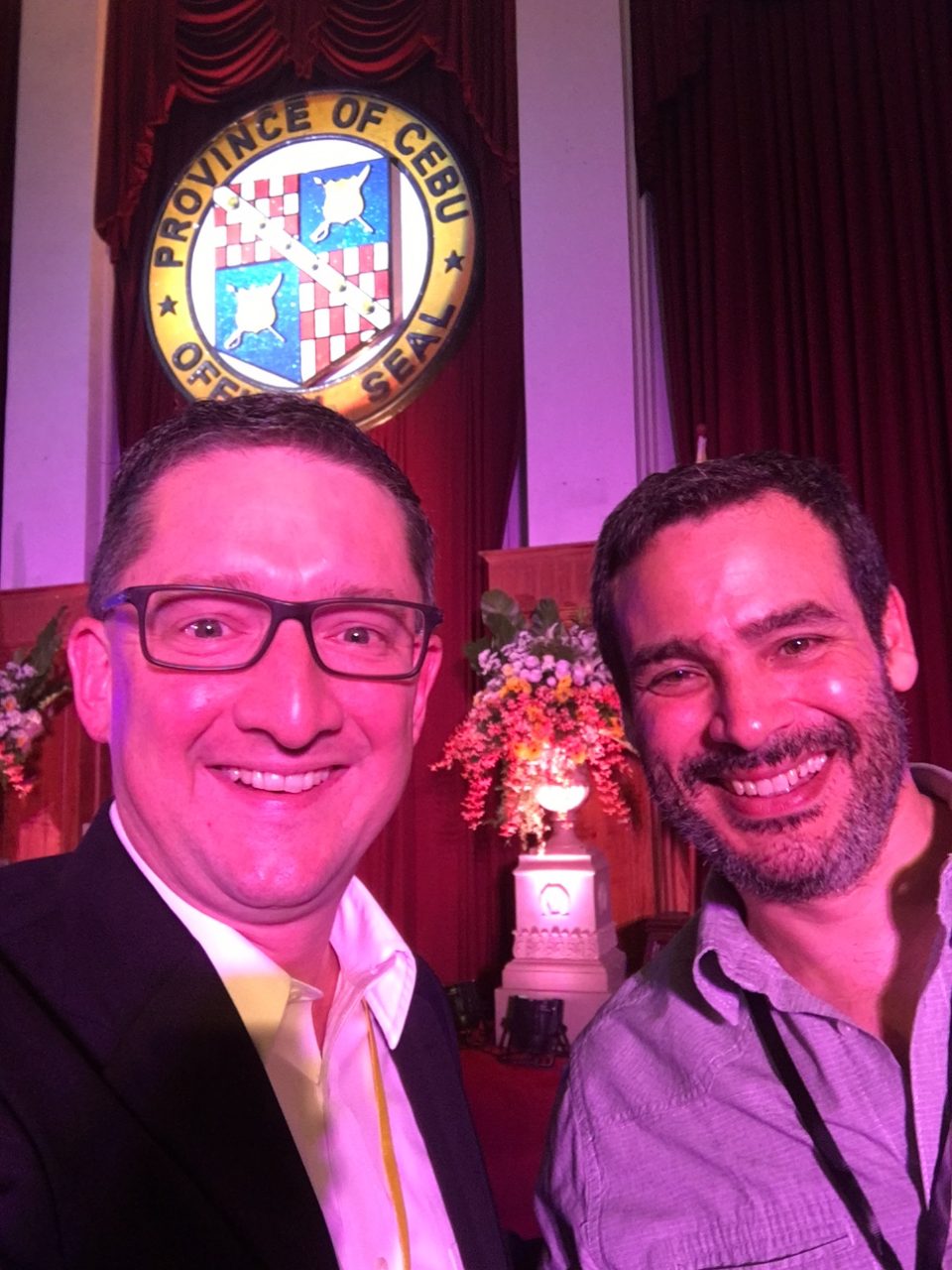 Scott Maloney headed to the Asia this January to visit Thailand and the Philippines for an amazing series of EO events. While there, he had the opportunity to tour the Queen Grandmother's palace in Bangkok, meet the Governor of Cebu, dine alfresco at the Blue Water Resort while being entertained by some of the best dancers in the Philippines. Later this week, you'll see Scott participate in the Sirulog festival, and capped off the trip with a private concert with Arnel Pineda (lead vocals for Journey). Thank you to so many for making this once in a lifetime for me. Check it out.
---
One amazing highlight of my trip was the opportunity to tour the Sra Pratum Palace once home to the Queen Grandmother, in Bangkok Thailand. This building is very rarely opened to the general public, but fortunately the EO Thailand chapter has all the right connections. I only wish cameras were allowed to show you the beautiful grounds and buildings that make up this property.
After the event my good friend Lalida (a highly regarded and talented designer in Thailand) treated me to lunch at Ma Maison, a quaint little restaurant set in a park. Lalida is launching a new design studio focused on the Hospitality and Residential markets. Thank you for letting K2M be part of your success. Together we'll do great things in the years to come.
After a few short days in Bangkok, I traveled to Cebu Philippines to kick off a weeks' worth of activities there is support of Asia Bridge Forum and the Asia Bridge Campus events.
Our first night in Cebu, we were welcomed by the Governor of the province who hosted MyEO at his palace along with his family members and key leaders in government. What a beautiful night – food, drink, friends, and live performances all made for a wonderful time had by all.
The following day my friend Julie Vergara hosted a party at her Bluewater resort. Mom Julie as she is known throughout the Philippines is an incredible host and spoiled us all. The food was amazing and all done in a traditional Filipino style. A local children's band performed for us as well as one of the top dance teams in the world. Amazing! No better way to cap off a night than with fireworks over the bay and more dancing.