K2Mr on the Move: Amanda Wunzin in Japan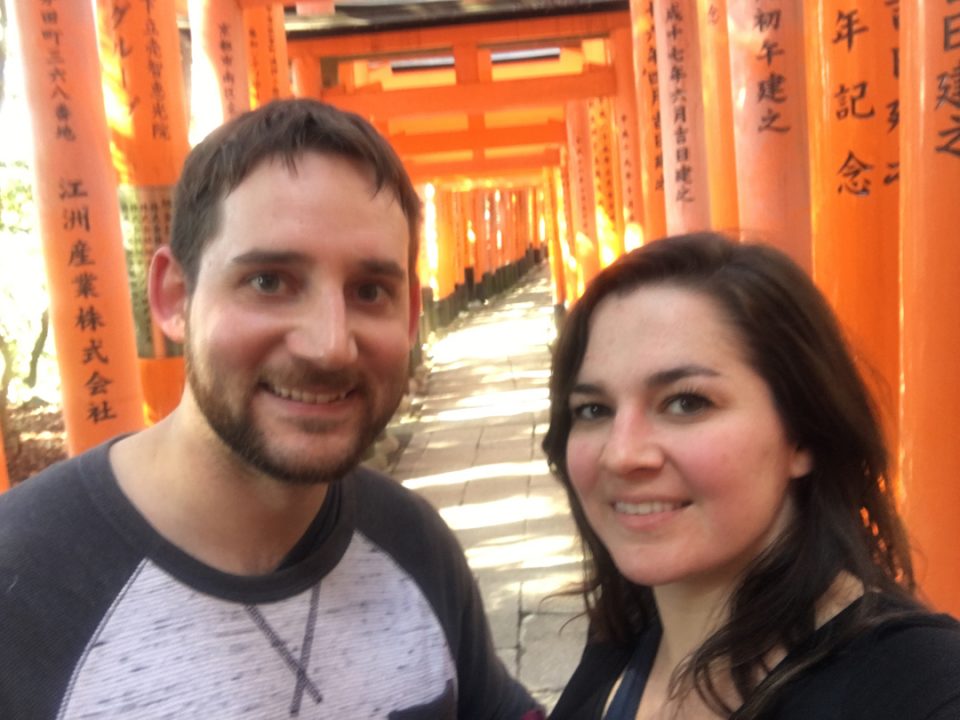 K2Mr Amanda Wunzin went to Japan with her husband and 8 of their friends. The ten day trip was intended to be a ski trip, but Amanda doesn't care for snow that much, so she and her husband veered off course a bit.
The first night, they arrived in Tokyo and went straight to Akihabara, nicknamed Electric Town and it definitely lives up to it's name. Being jet lagged and over stimulated is an challenging combination, but the Robot Cafe didn't let them down. Tokyo is a sprawling metropolis with endless things to see and do. Their random assortment of sights included: a visit a Maid Cafe, a Samurai museum, Tokyo Tower, the world's largest pedestrian crossing (Shibuya), and a beautiful park in the city to see the Meiji Shrine – Amanda's favorite part of Tokyo because it was so serene and quiet!
The main reason for the trip was visiting Nozawa Onsen, which is in Nagano Perfecture where the '98 Olympics were held. For not liking snow, Amanda thought Nozawa Onsen was pretty great. This tiny town is a "hot spring mountain village", with 24 hot spring Japanese baths throughout the small town. The town uses the hot springs to bathe, cook food, and heat the roads – no plows or salt needed here even when it snows 10 feet in one week! While in Nozawa, they took a day trip to see the snow monkeys and ate okonomiyaki, which are savory pancakes. If you're wondering about the skiing, everyone said it was the best powder of their life.
Next stop: Kyoto. They visited the Bamboo forest, hiked up to Okochi Sanso Villa for Kyoto views, rode bikes with friends through the city, and hiked up to the Fushimi Inari Shrine. They also visited the Nishiki market (Amanda's husband got some Japanese kitchen knives) and the Gion district at night, an entertainment district famous for it's geishas.
To cap off the trip, Amanda and her husband headed to beautiful Koyasan.  Mount Koya is the founding location of Shingon Buddhism. With about 120 temples at the top of the mountain, many monks study here while also provided lodging for visitors. Amanda and her husband did a night walk through Okunoin, the largest cemetery in Japan, with a monk as their tour guide and then awoke to an early morning fire ceremony with the monks at Kumagaiji temple. Awesome experience in a gorgeous location.
Enjoy the pictures!
---