Travel Our Virtual Highway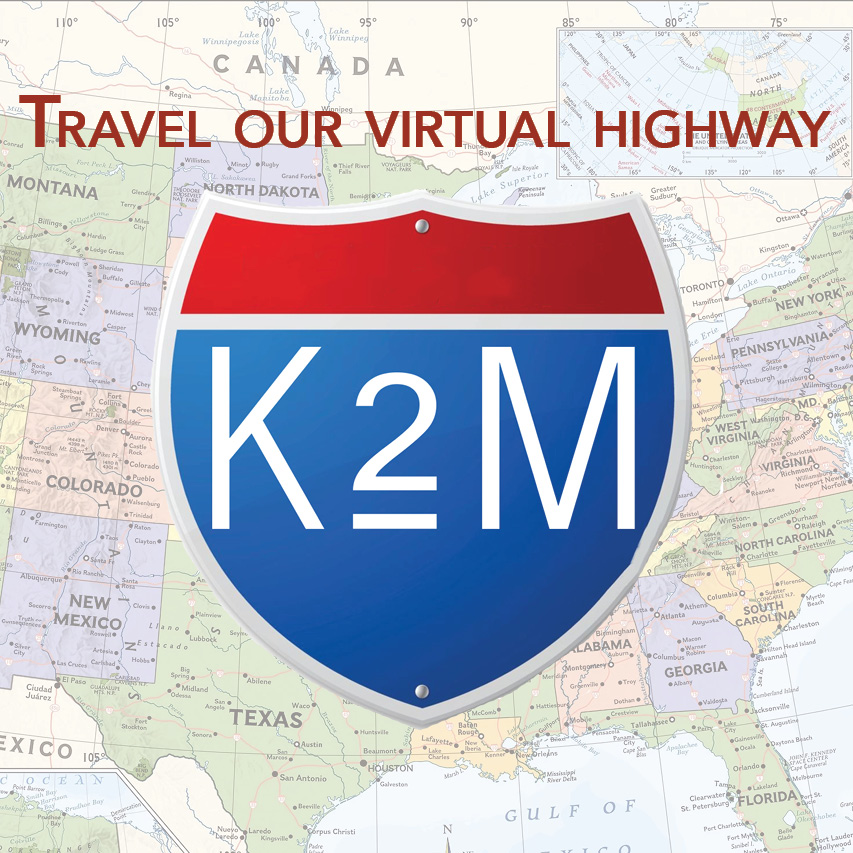 A special note during the Coronavirus pandemic of 2020.
As a business partner with you in Senior Living, we at K2M Design are thinking about you, your Residents, and your staff. We recognize you truly are on the front line and appreciate your devotion to our Seniors.
To come alongside you and add to your tool chest of activities, highlighting a few places and the people who helped shape our great states.
Our hope is that you will pass this Newsletter along to each of your Residents, letting them know others are thinking about them. It is a simple gesture, but hopefully one that will be a bright spot.
Stay healthy and encouraged.
Download the newsletters here:
---
K2M in Senior Living
As a leading provider of Architecture, Engineering, and Interior Design services for the Senior Living market, our team's expertise and experience is unrivaled in its breadth and depth. Completing over 200 healthcare/senior living facilities, the team understands the business of senior housing and long-term care facility design.
With a full house of multi-discipline professionals, the continuity of service we offer our clients directly results in successful project administration, design coordination and construction oversight.
The personal investment our project managers make in your projects and with the teams they lead is reflected in their open-door approach. We take pride in knowing our leaders have become trusted advisors to so many of our clients.