LeadingAge National 2019: Designing to Enrich Programming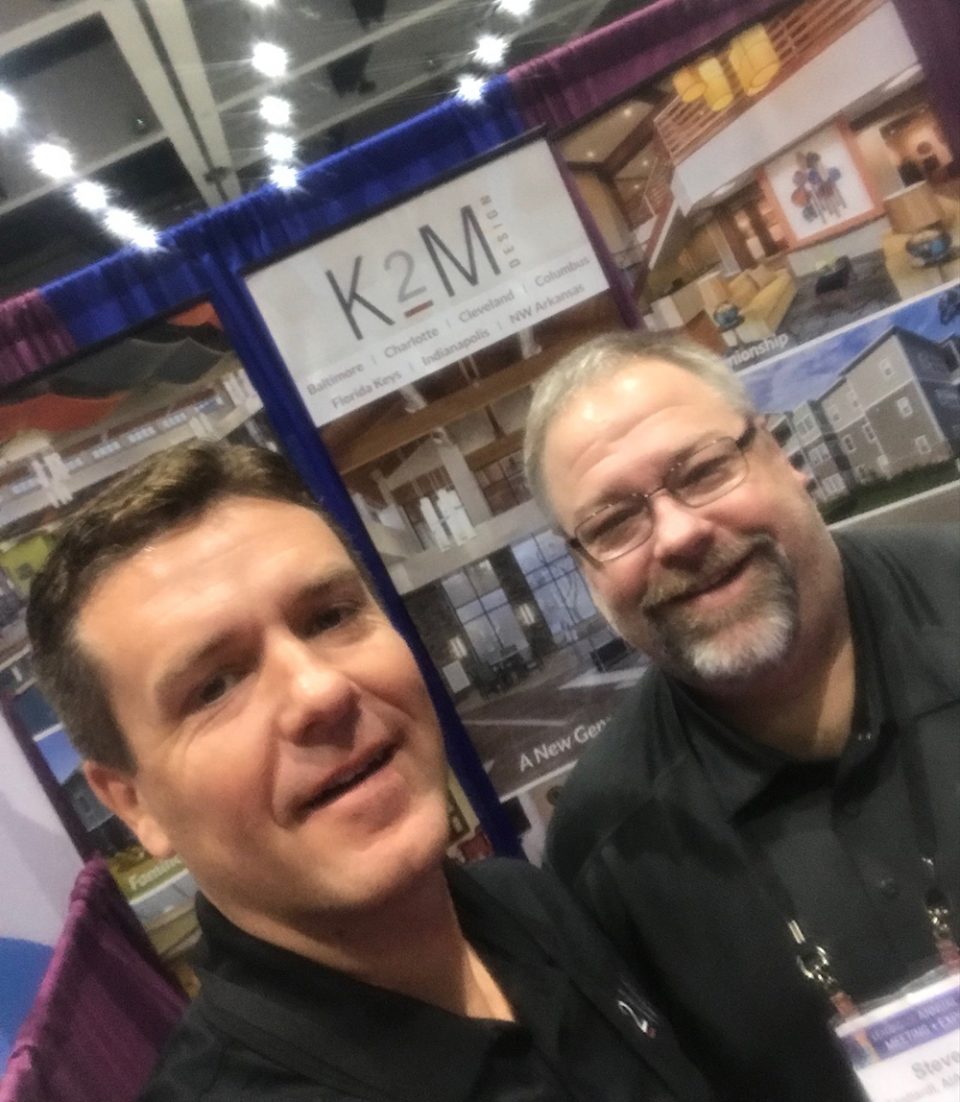 Joined by thousands of other Senior Living professionals, Brian Lane and Steve Gagliardi represented K2M Design, Inc. at the annual LeadingAge Meeting and Expo in sunny San Diego. The four days were a balance of education, idea exchanges, and strategizing the latest best practices. The Senior Living landscape continues to evolve as more retirees enter the market with higher expectations and diverse interests, while still needing traditional services. Familiar topics like Wellness and Dining continue to take on new twists, while Staff Retention, Technology in Senior Living and Urban Development bring new challenges and opportunities to both owners and designers.
As K2M continues to expand into new regions, our Senior Living Team is excited to explore creative ways to marry necessary services with cutting edge ideas. Community dining rooms look more like hearth rooms surrounded by a cluster of smaller experiential spaces to suit time and company. The ubiquitous snack shop has become a destination and serves as breakfast option, bistro and bar. Advancing technology, like Amazon's Alexa, is influencing how care is given and bringing additional security to residents.
This annual conference of dedicated professionals, all passionate about the markets they serve, reignites K2M's commitment to forward thinking designs for this new generation of Seniors. We design to help owners and operators advance their programming, enriching the lives of both the residents and the caregivers. This is an exciting time in the Senior Living industry, with opportunities to redefine healthcare. K2M embraces the challenge and looks forward to sharing our creative insight on current trends impacting Senior Living design.