Outparcel Impact on Center's Front Door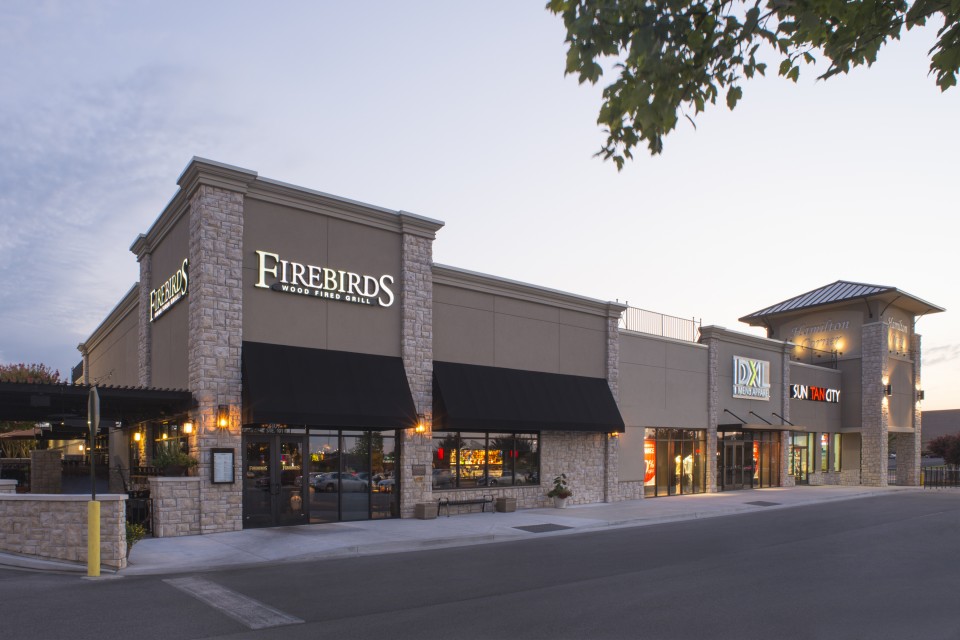 Recently, there has been a significant uptick in the amount of outparcel building development across the US. Ranging in size from 6,500 to over 10,000 square feet, these buildings are establishing the front door to many prominent centers and malls. With this surge in development there's an opportunity for Owners and Architects to think beyond traditional outparcel design and amp up the image we create.
With online shopping being the preferred method of many consumers, storefronts, especially in an outparcel, need to be more compelling than ever to draw people away from their computers and into a physical store. Shell design can capture the interest of potential shoppers, while paying off in a big way for retailers. Some key strategies employed by designers today include:
Interactive media plays an integral part in our daily life, as designers we need to leverage this more fully. Shells can be more texturally impactful and vibrant, enhancing the appeal to the building itself. Digital elements allow the retailer greater flexibility to stay nimble in the face of brand, social, or technology based changes.
Create small niche "experience" zones directly outside the main entrances to the center. Hardscape, landscape, furniture, sound, and light all make an impact to creating an experience that draws people to a center. For food service type tenants this can be an outdoor cafe area, a wi-fi zone for tech based tenants, and even a visual zone where sculpture and art can attract passerbys to the location out of curiosity.
Today's shoppers are looking for "special" opportunities to interact with a retailer. A design with local relevance or uniqueness are keys to making this a success.
As Architects and Developers we need to continue to push change and find ways to stay fresh in our rapidly changing world. Creating that connection between the shopper and retailer through architecture and environment enriches that attraction.
---