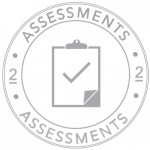 K2Mfacility offers a comprehensive range of facility assessment, construction monitoring and real property services to the facility, real estate and construction industries.
Visit our new site: K2Mfacility.com >
Knowledge is Power. Knowing the current condition of capital assets helps owners and facility managers know where to focus critical resources to manage various building components. Correcting these deficiencies and replacing systems at the end of their life systems should improve operational efficiencies, occupancy health, and reduces operating costs. Our deliverables offer a comprehensive way to understand asset(s) needs and informs decision making by providing prioritization, projections, and budgets for each component.
The K2M team has vast experience providing Facility Management and Assessment services to a wide variety of client types across the United States and world. We have assessed hundreds of millions of square feet of facilities.
---

K2M Design is a GSA Schedule Contract Holder on the Federal Supply Schedule for Facilities Maintenance and Management (03FAC) Solutions for Real Property.