K2M Design Strengthens Senior Living Team with New Design Architect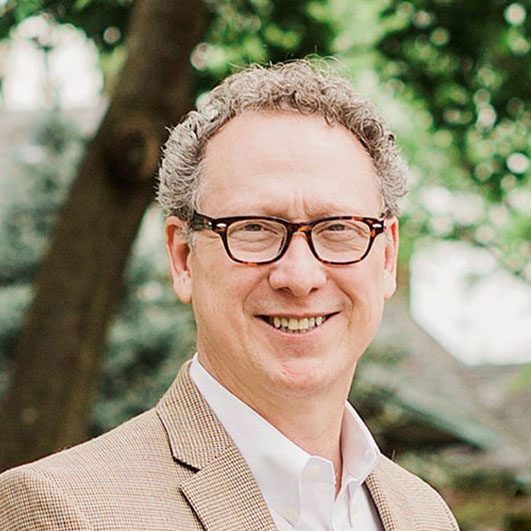 Todd McLean, AIA joins K2M's Indianapolis Office

Indianapolis, IN – February 2021 – K2M Design is excited to announce the addition of Todd McLean, AIA to the K2M team, as a Senior Design Architect. Todd's background in both engineering and architecture has allowed him to work in a variety of markets and on many different building types. With nearly 30 years of experience Todd has found the Senior Living market a place to professionally impact lives and influence change.
Dane Suchoza, Director of K2M Senior Living shared, "Todd's career-long focus on environments for Seniors deepens our expertise in the ever-changing market of Senior care. His unique design solutions are responsive the individual needs of his clients; offering them flexible environments that support changing programs. Todd understands the subtleties in levels of care, which can be felt by all user groups in his completed projects."
Outside the office, Todd is very involved in several community architectural review boards where he serves to advise on design, development, and neighborhood growth. Here he combines his passion and his interests to support local construction projects, reviewing for historical and architectural accuracy.
About K2M Design, Inc.
Empowered individual leadership and creativity embody the strengths of our design teams. We are a dynamic, high-growth Architecture, Engineering, and Interior Design firm with a multi-discipline Facility Assessment division. Our established regional teams are strengthened by the depth of our experience and are united by an ambitious spirit and proven ability to manage projects.
The People of K2M are our most valuable resource and your Project is their passion. That is the drive behind our design services. Our professionals are invested in nurturing long-term relationships and the ongoing success of your projects. We are living out our mission of Building Relationships Based on Trust and Results. K2M has offices and supporting staff in Baltimore, Charlotte, Cleveland, Columbus, Indianapolis, NW Arkansas, and the Florida Keys. www.k2mdesign.com
For More Information, Contact:
Stephanie Cieszkowski – K2M Design, Inc.
scieszkowski@k2mdesign.com
Ph: 216.357.2794
###