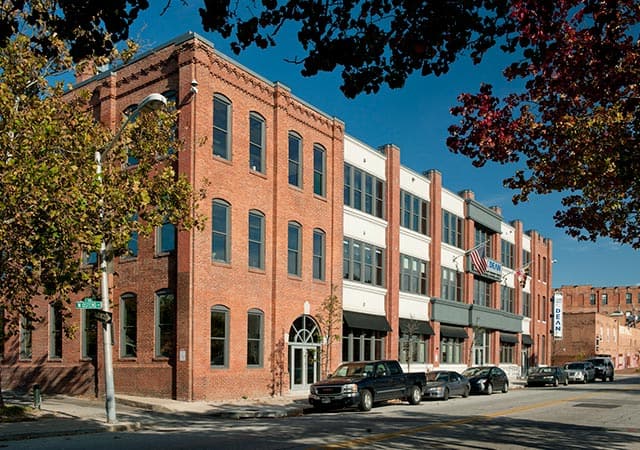 The K2M team is a group of experienced Architects, Engineers, and Interior Designers in Baltimore, Maryland. Our Baltimore Maryland architecture and design firm office is headed by Pete Notari, AIA member, Architect, and Director of Mid-Atlantic Operations.
The Baltimore office is located in the newly renovated MC Dean complex, a historic 100 year old building. The office is situated in South Baltimore at the base of Historic Federal Hill, below the Inner Harbor. Camden Yards at Oriole Park and the M&T Bank Stadium, the home of the Baltimore Ravens, are located nearby.
Pete Notari – Pete brings over 35 years of experience to the K2M Team and helps lead our Design and Planning team. Pete coordinates project management, administration, conceptual project planning, architectural and engineering design, development, and construction. As a valuable member of our executive team, Pete's proven ability to understand and focus needs and requirements allow him to translate into the leadership of a responsive, cohesive project team that is equipped to achieve goals with innovative and imaginative solutions.